Derry MP Colum Eastwood to nominate Bloody Sunday families for Nobel Peace Prize
Social Democratic and Labour Party Leader Colum Eastwood MP has announced he will nominate the Bloody Sunday families for the Nobel Peace Prize.
Published 29th Jan 2023, 15:54 BST

- 2 min read
Updated 29th Jan 2023, 15:54 BST
Mr Eastwood said he could think of no better tribute to the families given their commitment to peace and reconciliation during their long fight for truth and justice.
He was speaking ahead of attending the 51st anniversary commemoration event in Derry on Sunday.
Foyle MP Mr Eastwood said: "The Bloody Sunday families have gained respect and admiration from across the world over their fifty-one-year battle for truth and justice. They have faced down the might of the British establishment who tried to cover up the events of that dreadful day, blackening their loved ones' names in the process, but they never stopped fighting for what's right and remain an inspiration to oppressed people everywhere.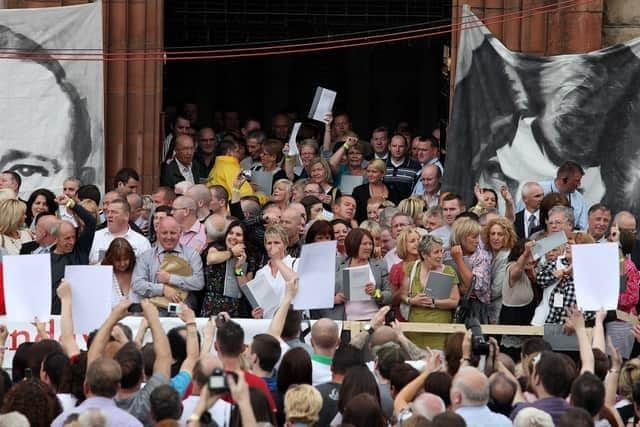 "Derry and the North has come a long way from the events of Bloody Sunday and with the 25h anniversary of the Good Friday Agreement approaching we should be proud of our achievements. However, we cannot ignore the fact that many people in this place are still struggling to get to grips with our past."
Mr Eastwood spoke of the decades long and still ongoing campaigns for justice undertaken by Bloody Sunday families, like many other victims.
"Though they cleared their loved one's names, their fight continues into a fifth decade.
"These people have been put through a horrendous ordeal, but throughout they have shown no bitterness and kept on with a quiet dignity and the assurance of one who is just in their cause. No matter what has been thrown at them, they have never given up hope and have used their platform to support and educate others advocating civil rights, peace, justice and reconciliation.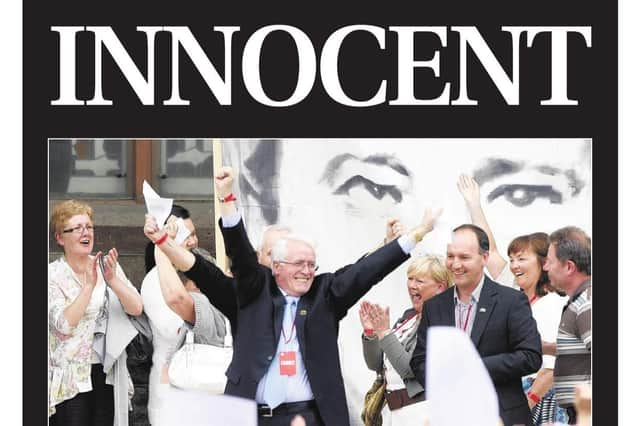 "Simply put, the Bloody Sunday families embody the spirit that is needed if we are ever to come together and build a truly shared society and better future for us all in a New Ireland and I can think of nobody more deserving of being honoured for their immense contribution to life here over the past five decades plus."