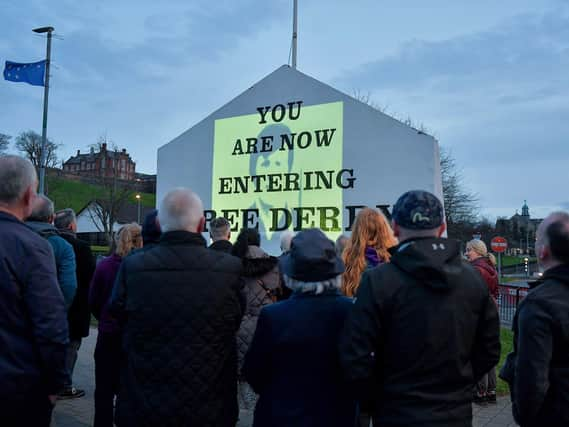 IN PICTURES: Legacy bill opposition rally at Free Derry Corner
Opposition to the government's planned Legacy Bill was projected onto Free Derry Corner on Monday evening ahead of the bill's next reading in Parliament.
Published 28th Mar 2023, 10:28 BST
Updated 28th Mar 2023, 10:29 BST
Relatives of loved ones killed during the Troubles were among those in attendance at the event organised by the Bloody Sunday Trust and Pat Finucane Centre on Monday evening.
The British government's legislation proposes a statute of limitations for all Troubles-related killings in line with a Conservative election manifesto pledge in 2019.
Images of 269 victims of state violence that were projected onto Free Derry Wall during the rally.
Photos by George Sweeney / Derry Journal.