Inquest into death of motorcyclist in collision hears other driver was asleep
An inquest into the death of a motorcyclist killed in a two-vehicle collision has heard how the driver of the other vehicle told Gardai he fell asleep.
Published 27th Jan 2023, 15:44 BST

- 2 min read
The inquest into the death of Derry native Edward McIntyre of Craigtown, Fahan, who died in the collision in Fahan on July 4, 2018, the weekend of the Irish Open in Ballyliffin, was heard at Letterkenny Courthouse on Wednesday.
In a deposition, read in by Sergeant Harvey Maughan, Ms Dolores O'Reilly said she was travelling on the main Derry to Buncrana road at about 5.15/5.20pm on July 4 and a black motorcycle (a Harley Davidson) was travelling in front.
She told how a car (a Hyundai i40) pulled out of the opposite lane 'on to our own' and collided with the motorcycle in front.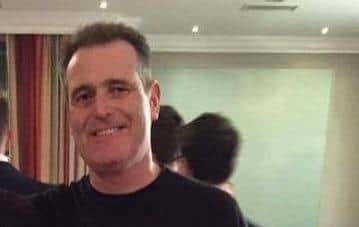 The inquest heard that the car, being driven by Mr Brian Harkin (78) from Letterkenny, travelled along an embankment and came to a stop around 80m from where the collision occurred. Mr McIntyre's motorcycle travelled backwards in the direction of Burnfoot, coming to a stop around 36m away from where the collision took place.
Sergeant Charlene Anderson, who was on patrol with Superintendent Eugene McGovern, arrived at the scene and found Mr McIntyre lying on the grass 'a short distance away' from the motorcycle. He was unresponsive and she did not detect a pulse.
Ambulance personnel transferred Mr McIntyre to Altnagelvin Hospital and Sgt Anderson spoke to Mr Harkin, who appeared to be 'in a daze'.
He told her: "I was at the golf in Ballyliffin. It was so warm. I think I nodded off."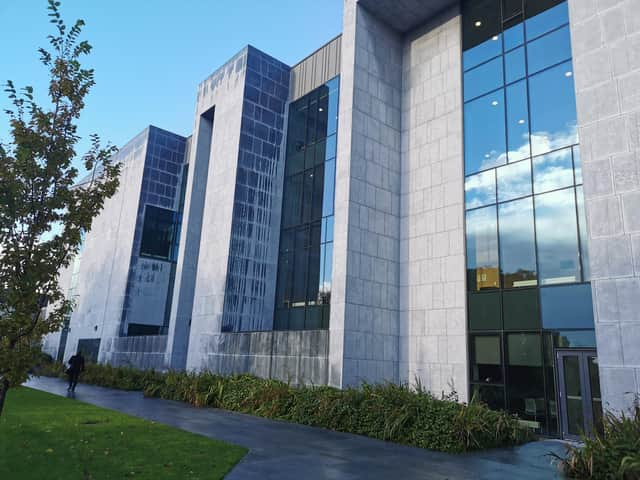 A deposition from a consultant at Altnagelvin Hospital said that CPR was attempted on Mr McIntyre, but he was later pronounced dead.
Garda Forensic Collision Investigator, Gda Hugh McCann, told the inquest CCTV from the Cyclist's Rest Bar shows Mr Harkin travelling there at 74kph and CCTV from Bradley's Shop shows him travelling at 65kph. The stretch of road on which the collision occurred has a 100kph speed limit.
Gda. confirmed both vehicles were in serviceable pre-accident condition.
Garda Damian Mulkearns, PSV inspector, inspected both vehicles on July 20, 2018. He said both sustained heavy frontal impact damage.
Airbags in the car had been deployed and seatbelts had been worn.
He confirmed that marks to the car show that Mr McIntyre's motorbike was upright when the collision occurred. Donegal Coroner Dr Denis McCauley told the inquest that this suggests Mr McIntyre's knowledge of what was about to happen 'was limited' as 'no evasive action was taken'.
Dr McCauley said Mr McIntyre died of multiple injuries as a result of a road traffic collision. In relation to a determination, Dr McCauley outlined how the case had previously been subject to a case in the Circuit Court, 'which is at a much higher level than this court' and the Coroner's Court agrees with the decision made by the Circuit Court on May 13, 2022.
On that date, Mr Harkin was disqualified from driving and fined following a previous guilty plea of Careless Driving Causing Death.