Ireland Subbuteo World Cup star Oisín Mac Eo to feature in BBC2 doc Flic Saor
Most people can only dream of pulling on their country's jersey and playing in a World Cup.
Published 30th Jan 2023, 10:55 BST

- 2 min read
Updated 30th Jan 2023, 10:55 BST
As teams and fans made the trip to Qatar last year, a bunch of friends packed their kit, secured their players safely in their cases, and headed for Italy.
A new BBC Gaeilge programme, Flic Saor, follows a group of Subbuteo players, as they prepare to take part in the World Table Soccer Cup in Rome.
But it's not all about winning. The table top version of soccer for these lads is about building friendships, the fun and the revival of a childhood hobby.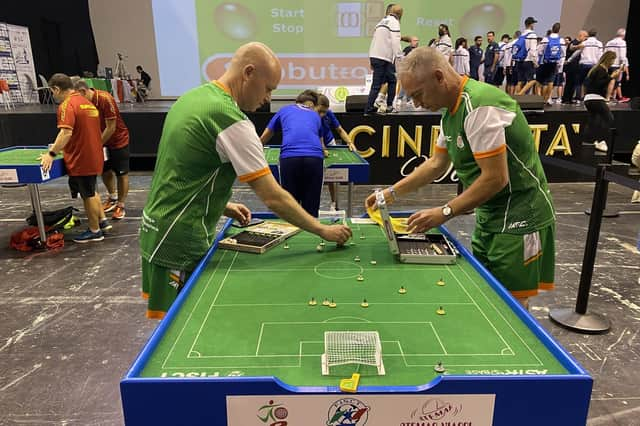 Made by Clean Slate Television for BBC Gaeilge, with support from NI Screen's Irish Language Broadcast Fund, Flic Saor is available on BBC iPlayer and on BBC Two Northern Ireland from Monday, February 6 at 10pm.
The programme follows two of the Ireland team's members, Oisín Mac Eo, from Derry, and Brendan Rodgers as they practise their skills and head to Italy.
The Ireland Table Football Team isn't ranked as one of the best teams in the world and its members play the game as a hobby.
At the World Cup, they will be up against others who play the game professionally, and take on countries who have competitions to select who represents the national team.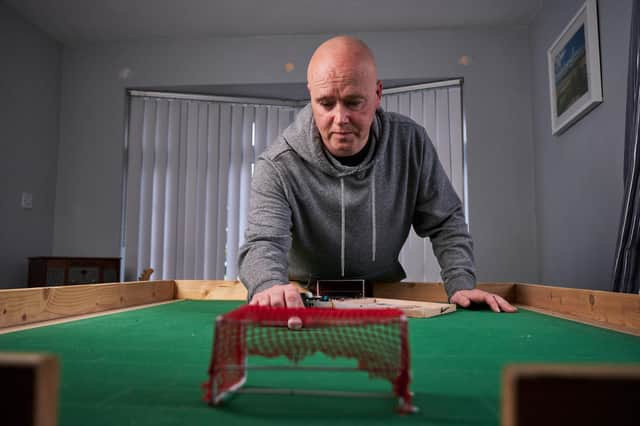 There are only about 20 people across the island of Ireland who play regularly and Oisín, who plays for the Republic of Ireland, often trains with the players who represent Northern Ireland.
The clubs are as much about camaraderie as they are about competition. Both Brendan and Oisín played table football as children and gave it up only to return to it years later.
When they rediscovered the game as adults they found with it a new group of friends. They explain how the game is played and why it matters to them.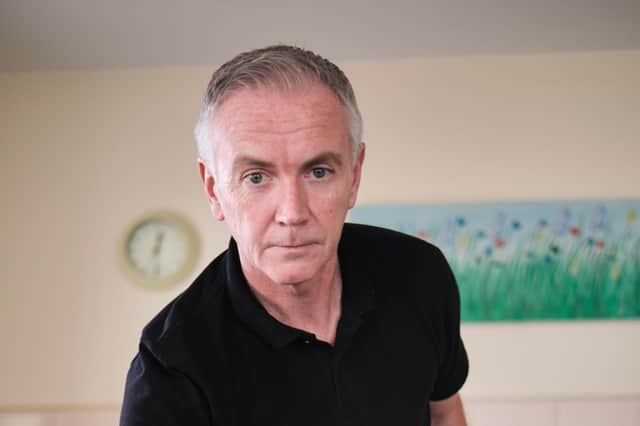 Now the training is done, the painting of players is finished and the time for talking tactics is over. The professional set up in Rome may be a world away from the four tables set up in the back room of a pub but the love of the game is the same no matter where you're from.
Flic Saor is on BBC iPlayer and BBC Two on Monday, February 6 at 10pm.