New Pat and John Hume drama to premiere in Derry in advance of 25th anniversary of Good Friday Agreement
A new musical drama honouring John and Pat Hume will be premiered in the Guildhall in Derry tonight in advance of the 25th anniversary commemorations of the Good Friday Agreement.
Published 31st Mar 2023, 10:45 BST

- 1 min read
Updated 31st Mar 2023, 11:15 BST
'Beyond Belief: The Life and Mission of John and Pat Hume' will present John Hume's life and his odyssey for peace, the right to decent life, and the right to hope.
The new drama stars Feeny-native Conor O'Kane and Derry's own Gerry Doherty as a man who has been described as a 'Titan', a 'Giant' and a 'Hero' of peace-making and reconciliation.
But it will also focus on Hume – 'the man who achieved all he did not glibly, without struggle or alone, but as a human being; a human being just like the rest of us'.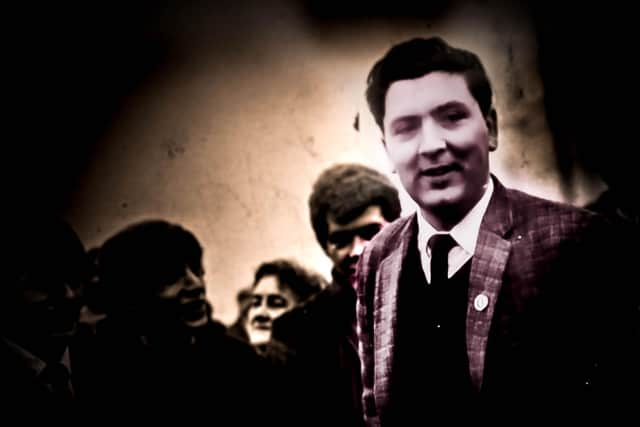 "In re-presenting John Hume, his life and his mission – a mission never fettered by shibboleth, dogma or fossilised tenet – Beyond Belief will seek to inspire through words, music, song," according to the Playhouse, who have developed the production.
The play will run until April 7, 2023, when the anniversary performance will be broadcast live and available to stream for 7 days afterwards.
'Beyond Belief' is the second part of a peacebuilding trilogy, following the phenomenal success of The White Handkerchief, which premiered in the Guildhall on the 50th anniversary of Bloody Sunday, January 30, 2022.
The drama was written by Damian Gorman (book and lyrics) and Brian Doherty (music) and is directed by Kieran Griffiths.