OPINION: Too many of Derry's roads are in a terrible state
Speaking to a taxi driver at the weekend and other people recently it is very clear that there is growing anger over the state of the roads network here.
Published 20th Feb 2023, 14:33 BST

- 2 min read
Updated 20th Feb 2023, 14:33 BST
Potholes and other road defects are a major problem across numerous areas and it's a problem that seems to be getting worse.
One particular area of concern is the large pothole on one of the busiest roads in the north west – Northland Road, sparking a protest over recent days. But is by no means the only problem area. A quick drive around the city in any direction will likely result in you having to navigate uneven road surfaces, tarmac and speed bump erosion and faded markings.
Repairs following works to lay pipes or underground cables / connectors of various kinds meanwhile too often result in uneven surfaces and ugly patchworking.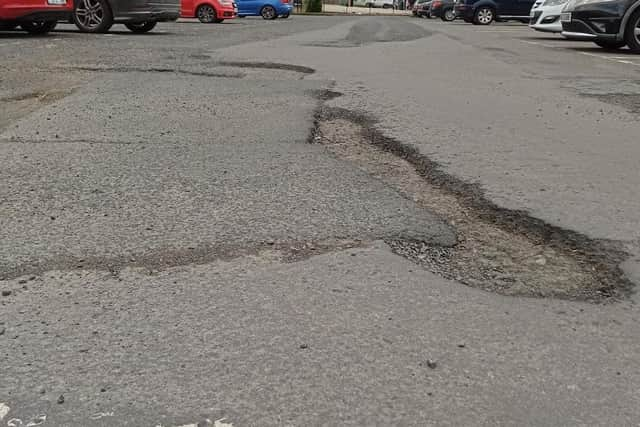 Time was when such concerns would be raised about one particular road or area, usually on a minor road or area outside the city centre but that is no longer the case.
Earlier this year it was confirmed that 7,076 pothole / defects reports were registered in the Derry and Strabane district last year, and while this may be down on 2021, it shows the sheer scale of the problem and the need for an immediate response to it.
We need to see repair works expedited across the network and funding released to allow this to happen. Failing to do so is coming, and will continue to come, at a cost. For motorists, that cost can run into hundreds of pounds at a time when few can afford added financial pressures. And there is another cost too – to drivers yes, but also to cyclists and pedestrians. So we need to see greater action and we need to see it now, for everyone's sake.