Tributes paid to 'adored' Derry teacher who died in Abu Dhabi
Tributes have been paid to Derry woman Caina Healey, who died suddenly on March 15, while cycling to work in Abu Dhabi.
Published 22nd Mar 2023, 10:28 BST

- 3 min read
Updated 22nd Mar 2023, 10:46 BST
Caina, a former student at St Cecilia's College, was a 'beloved' P.E teacher and a triathlete who had just recently qualified to represent the United Arab Emirates (UAE) in the Half Ironman World Championship in Finland later this year.
A spokesperson from Amity International School, where Caina taught, said her passing left a 'void' in the school community that 'will be difficult to fill'.
"Her passion for sports was contagious," said the spokesperson. "Her dedication to promoting a healthy lifestyle inspired countless students to lead an active life. Ms Caina will always be remembered for her boundless energy, infectious smile, and unwavering commitment to her students. She was a true role model, and her legacy will live on through the lives of the many students she impacted over the years.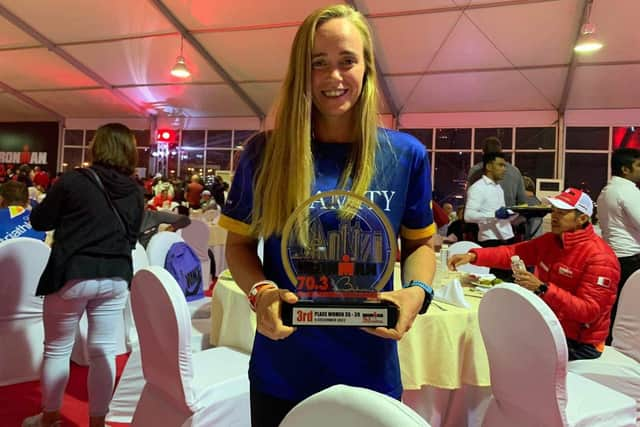 "Caina was an incredibly selfless person, dedicating significant amounts of her own time to ensuring pupils had the amazing opportunities we have become accustomed to. She could regularly be found warming up nervous Amity pupils on their way to the start line of a TriYas or Hudayriat triathlon competition.
"She has been an integral component of the envied Amity team and her belief in community and supporting one another is the foundation of her incredible legacy.
"An adored teacher, coach, tutor, supporter, colleague and friend; she will be forever missed. May she rest in peace, and may her family and friends find comfort in the memories of her remarkable life."
The UAE Triathlon Federation said: "Caina was a remarkable athlete who set the bar high for female triathletes in the UAE. We remember her as a tenacious competitor who always pushed herself to the limit and inspired others to do the same. Caina recently placed 3rd in the Bahrain Half Ironman, 1st in the Muscat Half Ironman relay, and had qualified to represent Team UAE in the Half Ironman World Championship 2023.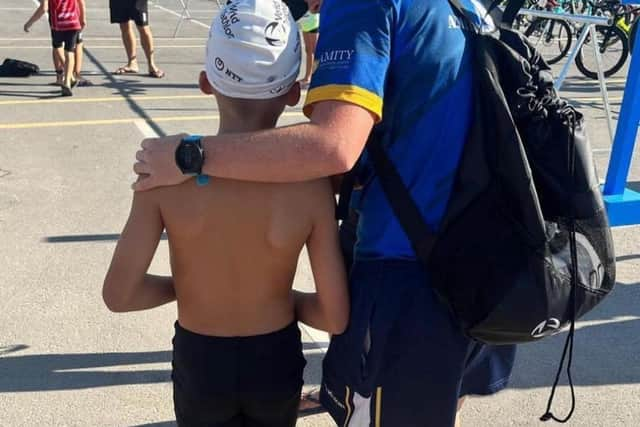 "It is saddening to think that such a kind and generous person could be taken from us so unexpectedly. The absence of Caina will undoubtedly be felt by the entire triathlon and education community. However, her spirit, legacy, and the positive impact she had on so many lives will endure."
The Tri Belles, a female triathlon community in the UAE said: "Caina showed up for our community in so many ways: she volunteered, cheered, hosted sessions at training weekends, loved a social and raced wearing our colours proudly, all with that infectious smile and the BEST laugh.
"Caina was kind and thoughtful and also extremely humble. She never let on how talented she was or took herself too seriously, instead letting the results speak for themselves. Sport was her passion and she made a successful career out of it; we know Amity International School and her pupils are feeling this loss just as much as we are."
"We love you Caina, you'll always be with us."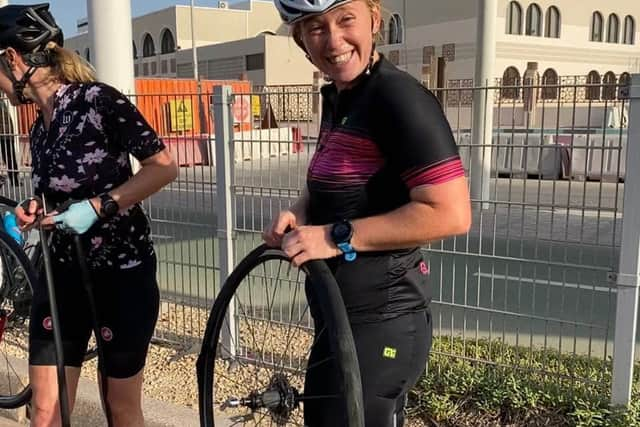 Caina is remembered by parents Brian and Nuala, siblings Maureen and Mark, partner Lauren, sister-in-law Niamh and her nephew Baby Fiachra.
Caina will be laid to rest on Friday, March 24 after requiem mass in St. Eugene's Cathedral. Donations in lieu of flowers are welcomed to The Kevin Bell Repatriation Trust.