'We're delighted!' - excitement as Burnfoot shop sells €1million Euromillions winning ticket
There is much excitement in Burnfoot after it was confirmed that Burnfoot Service Station sold a winning €1million Euromillions Raffle Draw winning ticket on Friday.
Published 6th Feb 2023, 14:23 BST

- 2 min read
Updated 6th Feb 2023, 14:23 BST
The popular shop, located along the Derry to Buncrana road in the heart of the village, is owned by the Tourish family and Mary Tourish told the Journal they are over the moon for the winner.
"I often wondered, when I saw photographs of other stores who had sold winning tickets, what it would be like. It feels even better than I imagined it would be."
The new millionaire still remains a mystery and Mary said they could be local or from miles away.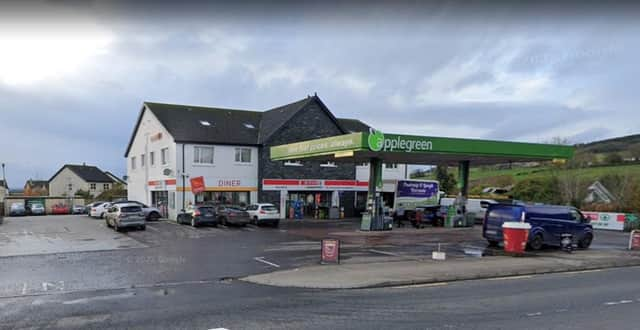 "We don't know who it is. It could be someone local, or from across the border in Derry or it could be someone travelling into the Inishowen Peninsula on holiday for the Bank Holiday weekend. We do know the ticket was bought on Friday, so someone walked through our doors on Friday, bought a ticket and walked out a millionaire. it's just fantastic. We have spoken to lots of customers today, who have told us it's not them. Some even went back to double-check their tickets."
The National Lottery informed the shop of the big win on Sunday evening and visited for some celebrations on Monday. There were three lucky one million special EuroMillions raffle draw winners in Ireland on Friday's draw, with the other two winners in Dublin (online) and Meath.
Mary added: "Our Lottery agent, Pauric, was just in with us on Thursday. He always shakes your hand to greet you and I always joke that the next time he'll shake my hand is to congratulate us on a win. He was just away on Thursday and then on Friday, we had the winner."
The biggest wins the shop had before now were two winners of 2000 euro, which were also sold on Bank Holiday weekends.,
"One was a May Bank Holiday and the other was after the October Bank Holiday and this one is the St Bridget's Bank Holiday. So there's something about Bank Holidays!"
The winning raffle code for the Burnfoot shop in EuroMillions raffle draw was I-NVD-35065.