Former Martin McGuinness advisor Conor Heaney selected as Mickey Cooper's replacement on Derry council
Conor Heaney, a former advisor to the late Martin McGuinness when he was Deputy First Minister, has been selected to replace Mickey Cooper on Derry City & Strabane District Council.
Wednesday, 24th March 2021, 9:45 am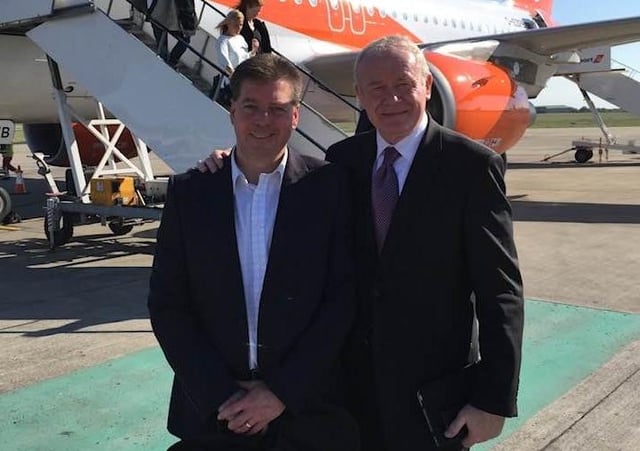 A selection convention for the replacement of the outgoing Foyleside Councillor Mickey Cooper took place last night.
Mr. Heaney is married with two children and lives in the Foyleside area. He has been a republican activist for 35 years. In 2007 he was appointed as a Special Advisor to Michelle Gildernew when she was Minister for Agriculture and acted in the same role to Michelle O'Neill when she held that role. In 2013 Martin McGuinness brought Mr. Heaney into the Executive Office as an advisor.
He was part of the Sinn Fein negotiating team during the Stormont House and Fresh Start agreements. In 2016 he was a Special Advisor to Infrastructure Minister Chris Hazzard up until Stormont collapsed and helped get key projects like the A6 and NW Transport Hub over the line.
A qualified social worker, he spent many years working within the community and voluntary sector. He is currently working in an employability programme based in the Triax area.