'I knew attending McGuinness funeral would cause upset': former PSNI chief
New book by journalist BRIAN ROWAN includes fascinating contribution from former PSNI chief Sir George Hamilton on why he attended the funeral of Sinn Fein's Martin McGuinness in Derry in 2017.
Published 17th Apr 2021, 10:20 BST

- 4 min read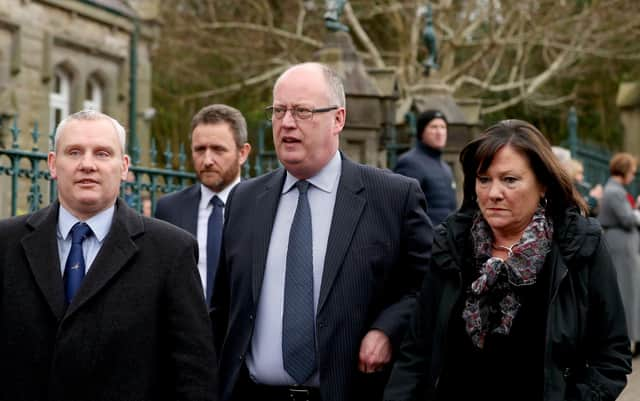 Former PSNI chief constable Sir George Hamilton says he knew he would be 'pilloried and criticised' for attending the funeral of Martin McGuinness in Derry in 2017.
The retired police chief talks about his decision to attend the former IRA leader's Requiem Mass at Long Tower Church in a new book by former BBC journalist, Brian Rowan.
'Political Purgatory: The Battle to Save Stormont and the Play for a New Ireland' (Merrion Press) explores the fall of NI's power-sharing Executive in 2017, the subsequent three years of political inertia and the eventual restoration of government at Stormont.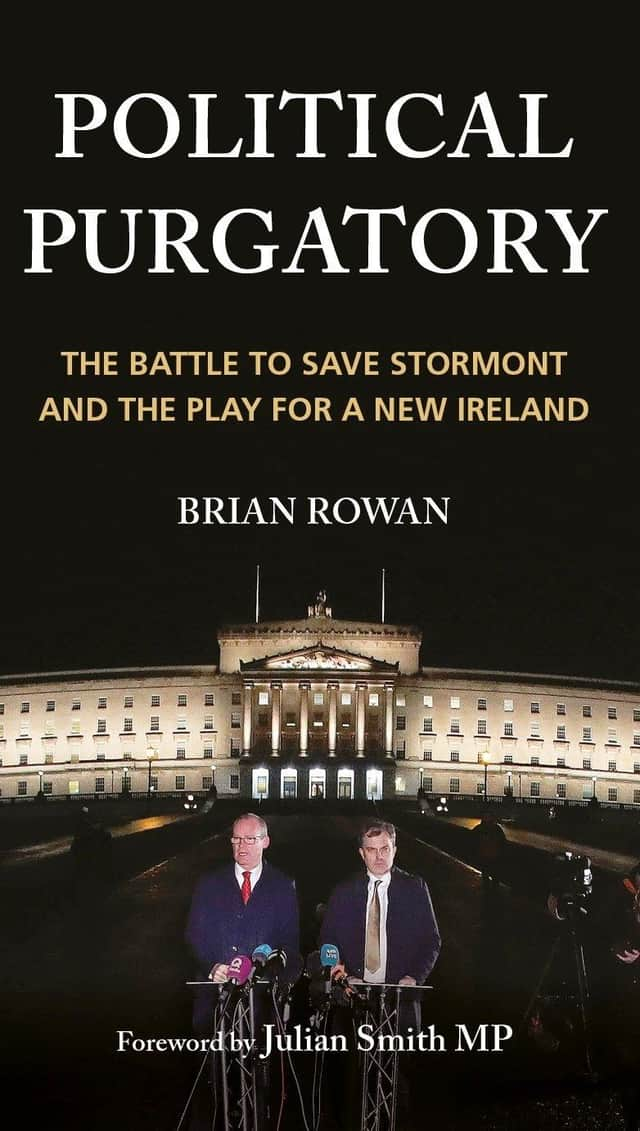 The story begins in January 2017 with Martin McGuinness' dramatic resignaton as deputy First Minister before going on to chronicle all the behind-the-scenes moves that, ultimately, led to the return of the Executive in January 2020.
For the book, Rowan has secured exclusive contributions from some of the key players - both Irish and British - in the political drama, including Julian Smith, Simon Coveney, Peter Robinson, Naomi Long, Robin Swann, as well as former chief constables Sir Hugh Orde and Sir George Hamilton.
Hamilton's remarks on why he decided to attend McGuinness' funeral that are particularly interesting.
The decision to attend the funeral, he admits, presented him with a dilemma.
He tells Rowan: "I had known 'about' Martin all my working life. I was well aware of his history including his involvement in the IRA campaign at its very worst. I had known him more personally since 2011 due to the positions we both held, including in my time as Chief Constable. The two positions we held necessitated constructive engagement. I knew that my attendance at his funeral and paying my respects to him was going to be controversial and potentially uncomfortable. There were two reasons to attend and many more to absent myself.
"Firstly, at a professional level, I felt it was appropriate that the Chief Constable would attend the funeral of the dFM. He had a history that made him different to most other senior politicians but he also had a mandate and had moved mainstream republicanism away from violence in pursuing their political aims through entirely peaceful means.
"Secondly, at a personal level, I had got to know McGuinness and will not breach the confidentiality of our private conversations. But, in general terms, we had spent time discussing the peace process; the challenges of maintaining support for it, the impact of policing and the need to nudge that process on to the next level of reconciliation. We had discussed concepts such as 'grace' and 'generosity' and the need for those ingredients to be obvious in the words and actions of leaders across all sectors.
"On the other hand, I knew the hurt that had been caused in the past by Martin and his IRA comrades. In my opinion, the violence was never justified and could never be justified. Under Martin's leadership, the mainstream republican movement had moved away from violence as a means of achieving their political aims. However, I still struggled with the shallow and crass republican narrative that attempted to justify the violence of the past. The heavily caveated words of 'regret for the suffering caused' was too qualified for me and lacked authenticity.
"With these personal and professional dilemmas, I decided to attend the funeral after confirming with his colleagues and family that I would be welcome."
The former PSNI chief constable admits that, sitting inside Long Tower Church on March 23, 2017, a multitude of thoughts raced through his head.
He reveals: "Sitting in the Long Tower Chapel in Derry's Bogside, looking at his tricolour draped coffin, I thought of the coffins of the many police officers that I had carried and walked behind. I knew I would be pilloried and criticised for attending the funeral of this 'unrepentant terrorist' and I knew that me being there would cause upset to victims of IRA violence.
"However, I was the Chief Constable and he was my deputy First Minister with a democratic mandate and, despite my past and his being polar opposites, we had both shared a journey and we were both committed to never returning to the past that we had lived through.
"As the coffin was brought into the chapel to a lone piper playing 'Amazing Grace', I was reminded of those private conversations about the need for grace, generosity and healing that I'd shared with this leader of Irish republicanism. I also thought of the progress that had been made that meant that I would be made welcome in the church.
"I sat in the third row from the front with the President of Ireland, the Taoiseach, and local and international political leaders in front of me and beside me. The myriad of thoughts, emotions, memories, events and trauma that raced around my head as I sat on that church pew was to make it a day never to be forgotten and yet another example of why civic leadership in Northern Ireland is just so unique."
Political Purgatory, by Brian Rowan, is published by Merrion Press and is available from bookshops and online.