Just 57 rental properties to let in Donegal as eviction ban ends
There were only 57 properties available to let in Donegal as the ban on evictions ended on Friday.
Published 30th Mar 2023, 15:17 BST

- 1 min read
Updated 3rd Apr 2023, 13:10 BST
The lack of rental housing supply in the county was highlighted by Independent TD for Sligo-Leitrim, Marian Harkin, who told the Dáil last week it was a particular problem in the north west.
"According to daft.ie, this evening [Tuesday] there are now just 15 places to let in Sligo, which is six fewer than were available a week ago. In Donegal, the number is 57, which is the same as last week, while the number in Roscommon is 12, which is one less than a week ago.
"There is one place to rent in Leitrim, three fewer than this time last week," she stated.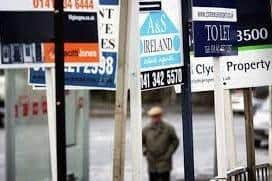 Cian Callaghan, the Social Democrat TD for Dublin Bay North, read an account from one Donegal resident that had been posted on the uplift.ie website into the Dáil record.
"John says: 'There are very few rental properties in Donegal. Any available are unaffordable. Alongside the mica problem and rising interest rates, finding a home is near impossible. Reliable families who pay their rent are being made homeless,'" quoted Deputy Callaghan.
The TDs were speaking as motions seeking an extension of the eviction ban were debated in the Oireachtas.
A Sinn Féin bill that sought to extend the ban on evictions until January 2024 was defeated by 81 votes to 67 in the Dáil last Wednesday night.
There were heated exchanges in the Dáil over the decision not to extend the eviction ban beyond Friday, March 31.