Peace Summit report to be unveiled today on 25th anniversary of GFA result
The final report from a peace summit at Magee will be published today on the 25th anniversary of the announcement of the Good Friday Agreement result.
Published 24th May 2023, 00:01 BST

- 1 min read
'Peace Summit 2023 - A Call to Action', will be unveiled at 11am at Ulster University's Belfast Campus.
The John and Pat Hume Foundation and Community Dialogue's 'Peace Summit' in March brought together over 100 people to consider how a new generation of peacebuilders could be supported.
Tim Attwood, Secretary of the John and Pat Hume Foundation said: "John and Pat Hume dedicated their lives to building peace and reconciliation in the North and on the island of Ireland. 25 years on from the historic Yes Referendum on May 24, 1998, it is very timely that the final report from 'Peace Summit 2023 – A Call for Action' will be launched on the anniversary of the Referendum.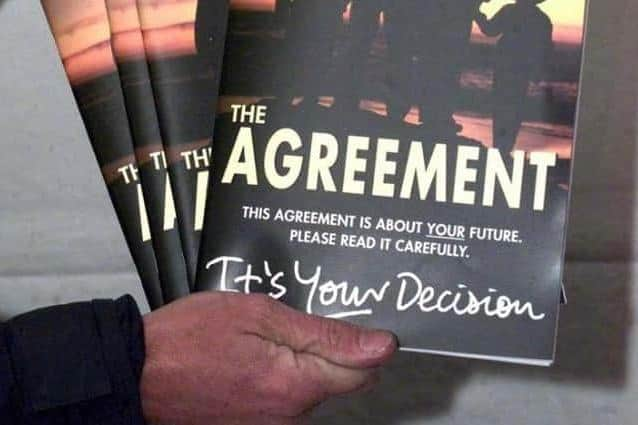 "A renewed commitment is needed, through civic and political work, to tackle current and future challenges. The political institutions need to function cooperatively, socio-economic issues must be tackled urgently while inviting meaningful civic engagement.
"This call for action offers a roadmap of issues that must be addressed through active, engaged, and visionary government and supported by a robust, vocal, and independent civil society."
Dympna McGlade, Community Dialogue has said: "The last 25 years have brought relative peace, and we should never take this for granted.
"The Peace Summit has had a deep and constructive engagement with young people and peacemakers on the unfinished business of peace and reconciliation, the final report recognises the achievements and has produced important recommendations and a call for action for the next 25 years."