Arket Black Friday UK 2021: is the brand taking part in Black Friday, and what discounts are available?
Arket is your one-stop destination for sustainable fashion for women, men and children, as well as responsibly crafted home and travel accessories that are made to last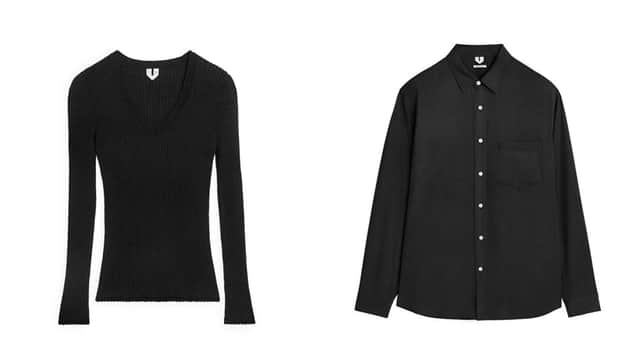 This article contains affiliate links. We may earn a small commission on items purchased through this article, but that does not affect our editorial judgement.
The brand has launched some discounts, and you can get up to 50% off items in every department.
Is Arket taking part in Black Friday 2021?
Arket have not officially said they are taking part in Black Friday sales 2021, however, they have been offering 50% off items site-wide for a few days and are also giving customers free delivery on all orders for a limited period.
The brand decided not to take part in the annual discount sales event last year, but they did take part in the 2019 event.
Then, they did their sale a little differently and instead of offering blanket discount deals across all products, they instead chose to cut the prices on items of certain colours on different days.
What is Black Friday?
Black Friday is an annual sales event which always takes place on the last Friday in November - and so this year it is on November 26.
It began in America, but was first launched here in the UK over ten years ago. Every year, the sales get bigger and last for longer.
Some retailers launch their sales earlier in November, although some brands like Arket still wait until the dedicated day to launch their discounts both in stores and online.
Black Friday is followed by Cyber Monday which always takes place on the last Monday in November. As the name suggests, this is a day that is dedicated to online-only sales. This year it is on November 29.
Will Arket take part in Cyber Monday 2021?
Arket is yet to confirm whether or not they will take part in Cyber Monday this year, although it's likely that they will keep their deals running over both days.
It is rare for retailers to opt out of Cyber Monday if they have taken part in Black Friday - and many keep their deals running for the full days and the weekend in between.
So, we can hopefully look forward to four days of great discounts.
What items are for sale on Arket right now?
Below is our round-up of some of the best products for sale on the Arket website right now.
On top of these great deals, you can also get free shipping on all items until December 16.
What else can I buy this Black Friday?