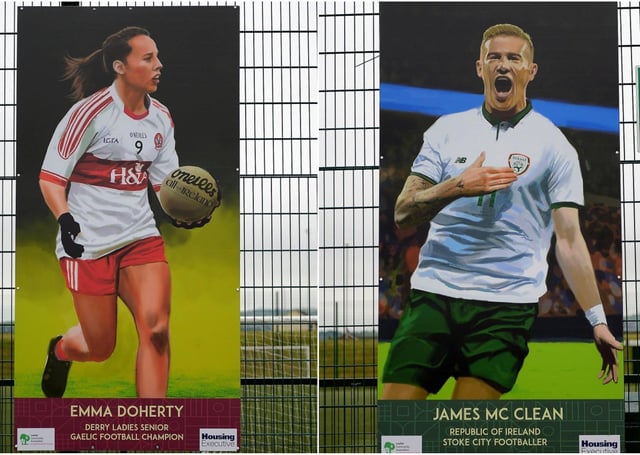 LEFT: Emma Doherty sporting hero portrait by local artist Joe Campbell at the Leafair Well-Being Village. DER2125GS - 038 RIGHT: James McClean sporting hero portrait by local artist Joe Campbell at the Leafair Well-Being Village. DER2125GS - 029
IN PICTURES: Derry's sporting icons portraits on display at Leafair Wellbeing Village
Many of Derry's most iconic sportsmen and sportswomen past and present have been honoured with new murals in a project that is sure to inspire future generations.
Saturday, 26th June 2021, 12:25 pm
The project was developed by artist Joe Campbell in association with Leafair Wellbeing Village with funding from the Northern Ireland Housing Executive.
Photos by George Sweeney / Derry Journal.