An evening of melodies and chat with Ursula in Company at the Playhouse, Derry
Derry's Playhouse theatre is set to host an intimate evening of conversation and music, with some internationally renowned local acts this Saturday April 17. 'Ursula in Company' will see host, Ursula McHugh, on a welcome return to the theatre, chat with classical pianist Ruth McGinley, Joseph Leighton's Jazz Trio with Jack Kelly and James Anderson, and singer songwriter Comrade Hat.
Friday, 16th April 2021, 1:01 pm - 2 min read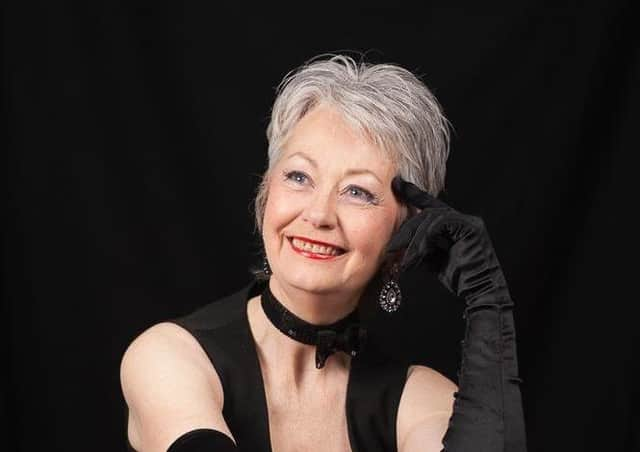 Ursula McHugh (Photo: Mark Fearon)
Artist Ursula McHugh is known for bringing vintage Club Cabaret jazz soirees to her one woman show Starstruck. She will be joined by resident pianist Dee Doherty, for Saturday evening's new musical extravaganza.
As a first in a series of evenings, Ursula in Company, will hope to rekindle the intimate jazz ambience of Club Cabaret, and the host has lined up some internationally known local artists to join her for further chats and performances.
The event will be streamed live, and available to customers to watch back on demand for seven days through the theatre's new Digital Playhouse programme, bringing live performance and art to audiences.
Ruth McGinley (Photo Carrie Davenport)
Playhouse Producer Kieran Griffiths said: "We're so excited to get up close and personal with the people behind the music in this intimate evening of melodies and conversation."
"Ursula will be in very good company with some fantastic artists - with her wit and easy style the craic will be good while the solo performances promise to be mesmerising."
Ursula's guests on Saturday night boost an impressive résumé. Ruth McGinley has already gained widespread recognition as one of Ireland's leading pianists, winning countless accolades including the piano finals of both the BBC and RTÉ Young Musician awards.
Since then, the Derry native's career has been wide-ranging, collaborating with some of the most acclaimed teachers and musicians from many backgrounds including jazz, folk, electronic and other.
Whereas Jazz publication All About Jazz, has described the trio of Joseph Leighton, Jack Kelly and James Anderson as 'young, rising stars of Irish jazz'.
Ursula's third guest on Saturday night is Comrade Hat. Also known as, Derry-based multi-instrumentalist and composer Neil Burns. With a background in Classical composition and jazz, a large back catalogue spans acoustic, electronic and experimental work. Neil's work has featured regularly on national radio.
He was invited to perform with a string quartet at the Toronto Summer Music Festival in 2019, has collaborated with Phil Kieran and the Ulster Orchestra and artists including cult Canadian guitarist/songwriter Thom Gill. BBC Radio Foyle's Stephen McCauley, has described Comrade Hat's music as: "An incredibly fresh approach to songwriting...surreality but intense beauty."
This special event on Saturday, April 17 at 8pm will be available to stream live or to keep (watch back on demand for seven days).
Tickets are £7 / £10 / £12 and available at www.derryplayhouse.co.uk.