Buncrana Music Festival returns with 'socially distanced festival' headlined by Gavin James
Buncrana Music Festival returns on the August Bank Holiday weekend, from Thursday, July 30 to Sunday, August 2 with a socially distant music festival including one of Ireland's biggest performers, Gavin James headlining two of the four nights of the event.
Monday, 13th July 2020, 11:32 am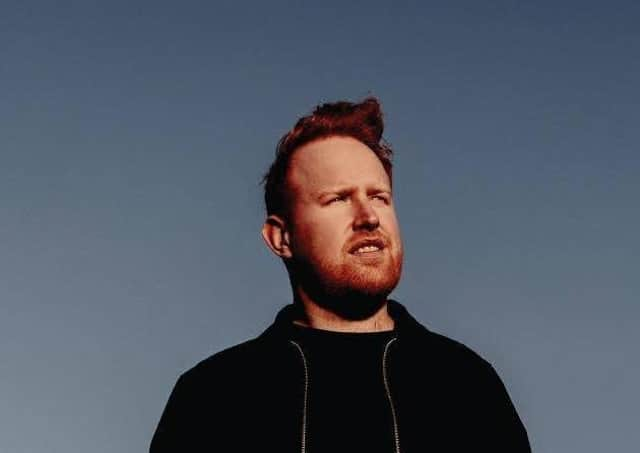 Gavin James
HSE guidelines mean that the maximum attendance per night is 500 people, which includes event staff, and organisers are confident that all steps have been taken, and that social distancing will not be a problem on site.
They told how, in 'ordinary times, Buncrana's Shore Front has capacity to accommodate up to 13,500 people, so keeping distance should not be a problem, and given the safety record of the festival, security staff will be on hand to ensure the event again passes off without a hitch.'
Covid-19 precautions include contact tracing, temperature checks, social distancing signage, immediate sanitisation after use of toilet facilities and other amenities on site, PPE for all security and staff, who are already trained in Covid prevention measures, and a high security and Garda presence to ensure that guidelines are followed to the letter.
"Fortunately, we had a lot of the work done in preparation for our original event which was due to take place at the end of June, and our suppliers have been waiting patiently to get going after a very quiet summer. The artists are also raring to go and get back to what they do best, performing!"
"In short, the event has not been rushed and preparations had already been in place since last year, however we have had to adapt to the current Covid-19 situation. Buncrana has always been a very safe festival to attend, and Covid-19 will not change that. All of the necessary precautions are in place. This is not something we are taking lightly, but we can still provide a safe environment and a thoroughly enjoyable experience for all those attending the festival," said event organiser, Barry Doherty of Notorious Events Ltd.
Other acts remain to be announced for the Thursday and Friday, and the festival will not have changed much from last year. A full bar service will be in operation, and with the reduced capacity, there will be no need to queue, not to mention a fireworks display every night of the festival, so keep your eye on the Buncrana Music Festival website and social media pages for the latest information, and get your tickets while you can at www.buncranamusicfestival.com