Derry singer-songwriter Louise Campbell to launch debut EP 7 years after escaping horrific car crash
Derry singer-songwriter Louise Campbell is to launch her new EP 'Stumble' at a live concert on Saturday April 1 at Waterside Theatre, seven years to the day since she walked away from a potentially fatal car crash.
Published 29th Mar 2023, 10:45 BST

- 2 min read
Updated 29th Mar 2023, 10:45 BST
Louise Campbell will perform powerful songs from her debut release on the night at the Waterside Theatre with support from special guests Cello Fella, Stephanie Hall, Philip Steele, Canon David McBeth and Wired Worship.
The significance of the date of the concert is not lost on Lousie, who lives in the Waterside area of Derry with her husband and two children.
In 2016, the singer walked away from a horrific car accident after her car overturned on a country road near Limavady.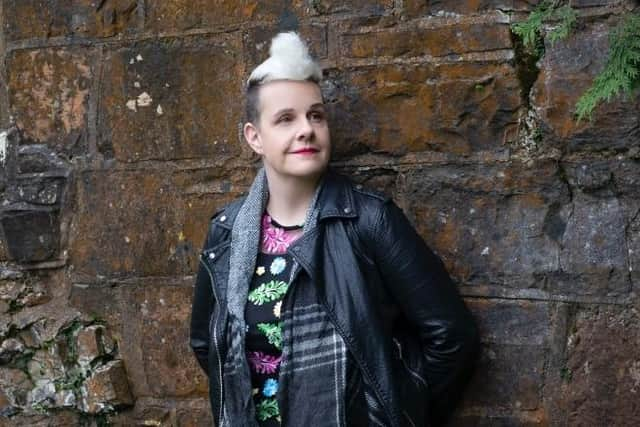 "I was probably going a little too fast and I lost control of the car and ended up nearly rolling the car, stopped only by a row of trees," said Louise.
"The car was a complete write off and I walked away with only a scratch, and I remember thinking 'Why am I still here?'
"It wasn't how, but why, and at the time I wasn't writing music, I'd just gotten involved with the worship team in church, but I remember having a real sense of: there's more to life than this.
"When I contacted the Waterside Theatre about potential dates for the launch night, they sent a list of dates and when I saw the list and read April 1, all my hairs stood on end.
"I felt a strange sense of completion, even though this journey of music is only starting. It was like God answering my question, seven years later."
Despite the poignant date of the launch concert, inspiration for 'Stumble' came from a very different place, as Campbell explains:
"I'm a Christian who strives to share a very real view of life as I write and sing about my own battles with mental ill health, my frustrations with Church, and the hope that I have found along the way," she said.
"The whole process of writing, recording and releasing this EP has been a real challenge at times and I hope it inspires those who hear it and helps them on their journey."
Tickets for the concert priced at £10 each, with concessions £5.50 and under 12s free, are available from the theatre's box office on 02871 31 4000 or online at: www.watersidetheatreni.com