The Late Night Jazz Club in St. Columb's Hall Balcony Room inspired by late, great Gay McIntyre
Local musicians will have the chance to be a part of Ireland's biggest Jazz Festival as the City of Derry Jazz and Big Band Festival returns at the end of this month with a new and exciting programme listing.
Published 14th Apr 2023, 15:25 BST

- 2 min read
Updated 14th Apr 2023, 15:26 BST
The new Late Night Jazz Club will take place on Saturday April 29, and Sunday, April 30, from 11.30pm until late.
Following in the legacy of golden days of jazz in the city, The Late Night Jazz Club is staging jam sessions hosted by the Paul McIntyre house band.
Inspired from a time when jazz musicians, Gay McIntyre and Tommy McMenamin, performed at jazz clubs in venues such as Union Hall in Shipquay Place, the Britannia Hall and the Memorial Hall, the jam sessions will be hosted in the Balcony Room in St. Columb's Hall.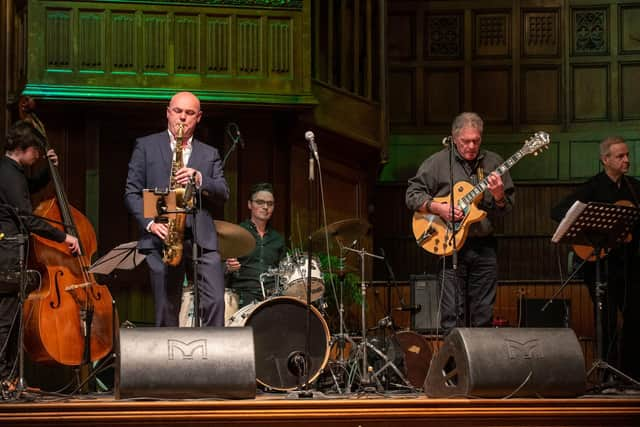 The Balcony Room holds a wealth of musical history nestled in an idyllic and iconic setting. The ambience will create the perfect musical late-night atmosphere for the Late Night Jazz Club jam sessions.
Head of Culture with Derry City and Strabane District Council, Aeidin McCarter, said she was thrilled to add The St Columb's Hall Jazz Festival Club to the programme this year and encouraged professional jazz musicians to get involved.
"We're really delighted to add something fresh and new to this year's programme. The festival continues to grow and get better every year and it's great to be able to bring that personal and interactive vibe into the list of events. Professional musicians are welcome to come along to the jam sessions with the house band and be a part of something really special.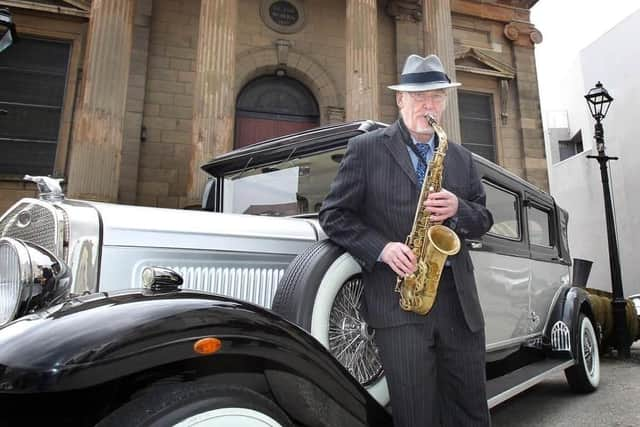 "Jazz music is all about improvisation and it will be exciting to see who gets involved and what fabulous music is created, and what better setting that the iconic St Columb's Hall."
The 22nd City of Derry Jazz & Big Band Festival will take place from April 27 until May 1, 2023. Welcoming more than 70,000 revellers over the bank holiday weekend, artists and performers from all over the world will fill venues across the Walled City with lots of entertainment for everyone.
Tickets for the Late Night Jazz CLub are £5 and can be purchased at www.cityofderryjazzfestival.com/tickets