Tony Hassan's new memoir 'From Old Streets to New Homes' to be launched in Derry
The massive growth of Shantallow since the ending of the unionist gerrymander in Derry is at the centre of a new memoir, written by retired Sinn Féin councillor Tony Hassan.
Watch more of our videos on Shots! 
and live on Freeview channel 276
Visit Shots! now
Mr Hassan, who served as a community activist for more than 50 years and as a councillor for more than 20, would become synonymous with housing reform in what was formerly the North Ward.
When the gerrymander ended in the late 1960s, the North Ward, encompassing the area from Pennyburn to the border, had a population of just 4000 people - today that number is over 40000.
Up until the establishment of the Derry Commission in 1969, the Corporation had restricted the numbers of Catholics living in the ward to ensure it always remained within unionist control.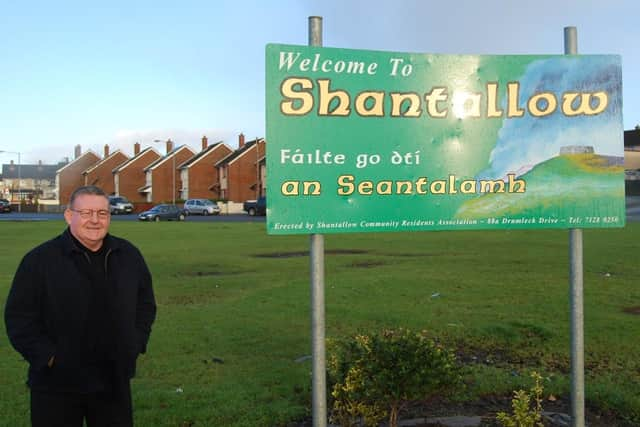 In the book, 'From Old Streets to New Homes: A Memoir of Derry, Bridge Street and Shantallow', author Mr Hassan recalls how he moved to Shantallow in the early 1970s after an IRA bomb destroyed his parents' Bridge Street home.
He then chronicles the role played by himself and others in new developments such as those at Skeoge, Northside, Lenamore, Glenabbey and Bradley's Pass.
Mr Hassan's former colleague, retired Stormont Speaker Mitchel McLaughlin, penned the Foreword to the book.
He wrote: "My overwhelming impression was admiration for the dedication of the author and astonishment at his powers of recall of events that shaped his life and indeed the broader contemporary history of Derry.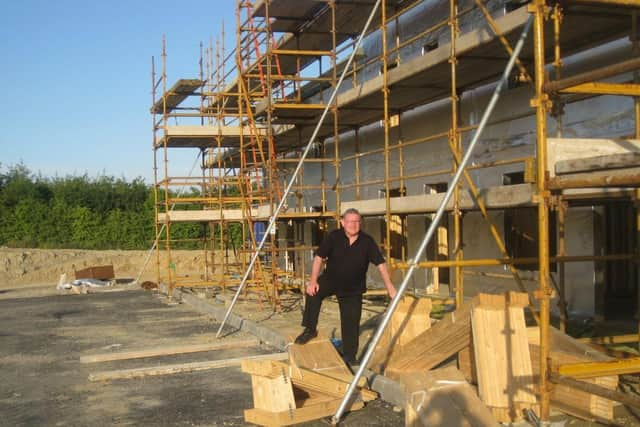 "It outlines a city in the post-war era, whose economic potential had been strangled by the denial of civil rights and the gerrymandering of the electoral process, which enabled a minority of voters to dominate local Government and obstruct educational and economic opportunity for non-Unionists. This pernicious policy extended to a systemic abuse of housing provision also.
"This book provides an invaluable insight into almost 50 years of political struggle for Irish self-determination."
The new book also recounts the impact of the conflict on Shantallow and the Troubles-related deaths of people from the area, including the controversial British army killing of unarmed IRA man Eamonn 'Bronco' Bradley in 1982. Tony Hassan would chair the graveside ceremonies for his friend and later help establish a long-running community football tournament in his memory."
Publisher Garbhán Downey of Colmcille Press said Mr Hassan's memoir was a fascinating account of both Shantallow and Derry over the past half-century.
"It is a celebration of both survival and revival," he said. "Our previous book, 'A People's History of Shantallow', concluded in the late 1960s when the area was still a rural ward, prior to its rapid development. Tony's very engaging, personal account picks up the mantle and takes the reader through the newer generations up to the present day."
Derry's longest serving Sinn Fein Councillor at the time, Tony Hassan, stood down from Derry City & Strabane District Council in 2018. Mr. Hassan was first elected to Derry City Council in 1997 and successfully fought every election he stood in after that.
'From Old Streets to New Homes: A Memoir of Derry, Bridge Street and Shantallow' by Tony Hassan, (Colmcille Press, £15), will be available in shops from November 25.