Chris Packham: Is it Time to Break the Law?
Wednesday: Chris Packham: Is it Time to Break the Law? (Channel 4, 9pm)
Published 19th Sep 2023, 17:00 BST

- 3 min read
Watch more of our videos on Shots!
and live on Freeview channel 276
Visit Shots! now
In his role as one of the best-loved and most respected wildlife and nature presenters on TV, Chris Packham feels it is his duty to help protect our planet.
He has spent his lifetime committed to cherishing and celebrating the natural world, but climate change is now threatening the very thing he loves the most. So what can what he, and the rest of us, do to save it? Does extreme need require extreme measures? Would more disruptive protest methods finally force governments into action?
Facing the stark fact that decades of peaceful protesting has not managed to drive real and systemic change toward halting climate change, Chris is now asking himself and viewers the shocking question – Is it Time to Break the Law?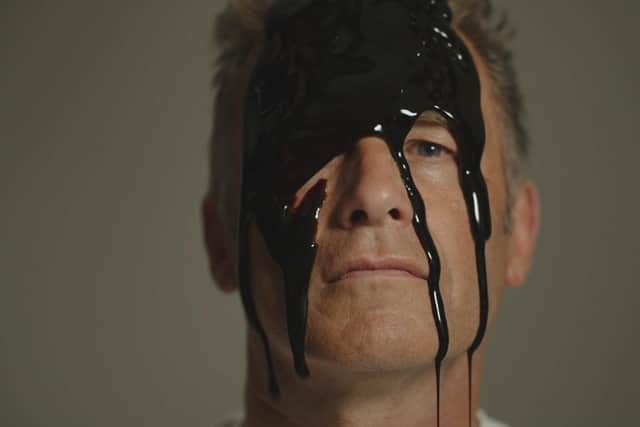 The history of successful protest movements in the past has often included law-breaking.
The Suffragettes damaged property, and chained themselves to railings and Gandhi was repeatedly imprisoned for defying British laws.
And some climate change activists now believe the situation is so dire that it is time to follow their example.
Chris, who is also President of the RSPCA, meets activists and environmentalists, including Swedish author Andreas Malm, as well as politicians and police officers, in his mission to explore this most timely of debates.
As protestors continue to break the law, and be imprisoned for it, and as changes to British law make it harder to protest, Chris considers their impact on the climate movement and questions whether more people should be joining them.
Chris says: "Scientists, activists and naturalists like myself have been delving deep into the pressing issues surrounding the climate crisis for decades, shedding light on the disheartening reality that governments continue to fall short on their environmental promises…
"Peaceful protest has been a cornerstone of activism, but as the urgency grows, we must question whether it is enough.
"What will compel decision-makers to listen and take decisive action? The time for complacency has long passed, and it is up to us to drive a tornado of change that cannot be ignored. Our planet's survival depends on it."
It's fair to say that while most people usually agree with the 62-year-old's views on the natural world, some of his recent opinions on activism have caused controversy.
The presenter has voiced his support of eco-protest groups Just Stop Oil, Animal Rising and Extinction Rebellion, whose activists have variously hurled soup at Old Master painters and disrupted events including Premier League matches, the World Snooker Championship, the Grand National and the Chelsea Flower Show.
When Packham appeared at a Just Stop Oil protest on The Strand to film this documentary, his appearance was heralded by the group.
Chris has also sparked an impartiality row at the BBC after urging his Twitter followers to join an Extinction Rebellion demo in the capital.
In addition, he praised two JSO protesters who were jailed for scaling the Dartford Crossing Bridge in Kent and asked his followers to donate funds to Animal Rising to pay for repairs to houses damaged by police raids.
During his life, Chris has been committed to the idea that we must protest peacefully and within the law.
However, a lack of action has prompted him to consider the tactics of protestors, and change his own approach – whether that lands him in hot water or not.