Join Kate Humble for a Country Life for Half the Price
A Country Life for Half the Price with Kate Humble (Channel 5, 9pm)
Published 15th Mar 2023, 17:00 BST

- 2 min read
First of a two-part special in which natural history presenter and all-round country girl Kate Humble joins families who have upped sticks and moved on to pastures new.
It's a subject that Kate knows a thing or two about – she traded in her London terraced house for an amazing new home on a Welsh hilltop (and a much simpler, more peaceful life) more than a decade ago.
"We had a good network of mates in London and we had a life there," she explains.
"It's just it was a life I absolutely didn't want, which makes me sound incredibly selfish. But I knew I couldn't stay, and I needed to be back in a rural environment because that's where I feel comfortable and happy."
Opting for the countryside ensures that, at least, the grass is likely to be greener in a literal sense – however such moves are not without their challenges, and country living can be hard, yet rewarding, work.
It's something that Kate is all too aware of, first-hand: "I got up at 5.45am this morning, I went running with my dog, I fed my pigs, I mucked out my hens, ordered some straw. It's a very different sort of life, and I love it."
But what prompts other people to make these big, life-altering decisions?
Kate explained ahead of her last series, "The pandemic has been a very big reminder of how much, as a species, we need open space. We like contact with nature; it is good for our mental health. And for lots of people, particularly people with children, they felt actually, 'This is really important. We've got to do this now'."
While many of us are trying to put the events of the past few years behind us, the fact is they are still a part of our lives today, and a key factor in decision making.
It's this kind of insight that makes this show different to most property programmes. While house-hunting series tend to think of properties in terms of investments, this is much more of a lifestyle-oriented production. Less Location, Location, Location, and more New Lives in the Wild.
Kate says: "Although you get to see lovely homes and the places people move to, I think of it more as a show celebrating people's dreams, and bravery to follow through with them.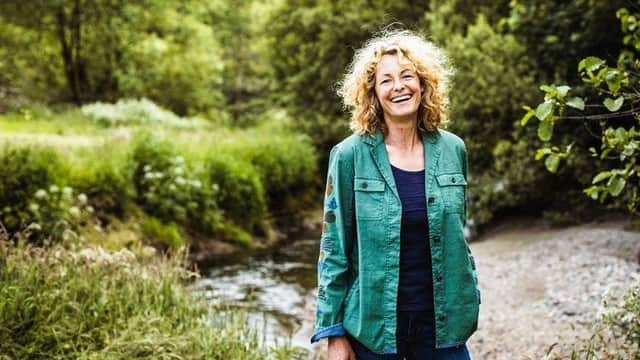 "It's a show about lifestyle and about priorities and what people have realised is really important to them and their families."
In tonight's episode, Kate meets Pete and Sharon, who are relocating nearly 700 miles from Bristol to Orkney – along with over 80 animals.
The duo are leaving their cramped suburban semi behind, trading up for seven stunning acres of island countryside. And a host of critters from horses and sheep to goats and geese are all coming along to join them in their adventure.
They're not only going to need a removals van, they'll need an ark.