Line of Duty: Is the end atually near for Ted Hastings?
Last week Ted Hastings suggested to DCI Steve Arnott that he might run out of time to catch the bent copper at the top.
Published 28th Apr 2021, 12:29 BST

- 3 min read
Updated 2nd May 2021, 13:04 BST
But could it actually happen? Could the best loved top cop on TV really be about to make way for someone else? In fact, is AC-12 itself dommed?
Cast your mind back a few weeks to the beginning of season six of Line of Duty. The hugely anticipated first episode drew in an impressive 9.6 million viewers – a figure which rose once iPlayer catch-ups were taken into consideration.
Those viewers saw DCI Jo Davidson (Kelly Macdonald) leading an armed convoy that was heading to arrest a possible suspect in the unsolved murder of journalist Gail Vella – and then diverting it after apparently spotting an armed robbery en route.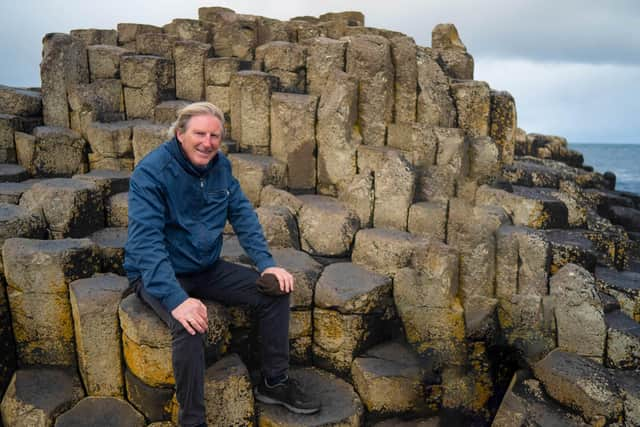 That was enough to make at least one of her colleagues (and seasoned Line of Duty watchers) suspicious, but the reaction to the episode also saw some people speculating whether this series was going to be more of a slow-burner compared to the more action-packed openers we'd seen in the past.
However, it turned out things were going to ramp up pretty quickly. We've had more crashes, shoot-outs, deaths and some almighty cliffangers.
The show's writer and executive producer Jed Mercurio said of Macdonald's character: "I would describe her as the most enigmatic adversary that AC-12 have faced to date…" That was born out by the first few episodes, but for those who like their adversaries to be a little more obviously hissable, there was Ryan (Gregory Piper), who first appeared as a very young errand boy for the criminals in series one, only to join the police and the end of the fifth run. By episode five of the current season, he was aiming a gun at Kate Fleming (Vicky McClure).
Then there was the return of the officious Carmichael (Anna Maxwell Martin), who arrived to talk to Ted Hastings (Adrian Dunbar) about the strain his surveillance operations were putting on the budget.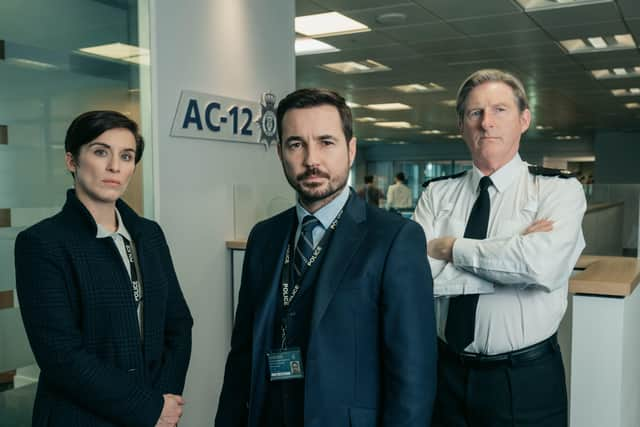 Dunbar had hinted when the series began that his hugely quotable character's days might be numbered saying: "I think he's another year older but not another year wiser. We are still on the search for the network of corrupt coppers. Are we any closer to them? Hopefully! Let's face it – time is running out a bit for Ted; the age he is, whether he can stay in the force, is he useful enough, is he a bit of a dinosaur.
"He's up against quite a bit. His personal life is not in great shape."
Yet viewers were still outraged when Hastings' superiors suggested he should take retirement sooner rather than later.
And Jo Davidson appears to have taken the blame for the killing of of nasty cop Ryan by the third member of the main A-12 triumvirate, Kate Fleming.
So, there's been plenty going on, and that's even before we got to Steve's (Martin Compston) painkiller addiction, Vella's investigation into a potential cover-up and the unexpected appearance of James Nesbitt.
There will no doubt be more surprises in store as we reach the series finale, and of course, the makers are giving little away. What we do know is that that with time running out, AC-12 are trying to unmask "H", the fourth man (or woman) running the network of corrupt officers behind the murder of Gail Vella. However, as you'd expect, powerful forces would rather the truth did not come out.