20 new Alchemy Technology Skills Academy training places announced for North West
Twenty new high quality training places on the Alchemy Technology Services Assured Skills Academy have been announced by Economy Minister Diane Dodds.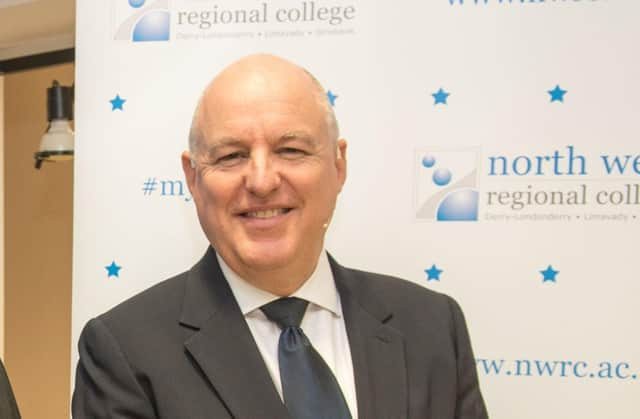 The training places are open to people with a Bachelor's or Master's degree or a Level 5 qualification in IT-related disciplines.
Participants will receive five weeks' pre-employment training at North West Regional College, (NWRC) and upon completion are guaranteed an interview for a Technical Analyst or Business Analyst role at Alchemy Technology Services.
Minister Dodds said: "I am pleased that successful applicants will receive their training onsite at NWRC and I wish all participants the very best as they start their learning in this exciting industry."
John Harkin, CEO of Alchemy Technology Services said: "We are delighted to be opening this latest Assured Skills Academy for applications. Our previous Academies have been very successful and we have seen our people thrive in their roles. The team have cemented Alchemy's place as a key player in the insurance software industry. We have just celebrated our second birthday this week so opening applications for another Academy is a fitting way to mark the occasion."
Sinead Hawkins, Business Skills Manager at NWRC, said: "Alchemy continues to show their commitment to the north west region in providing high quality jobs. This a fantastic opportunity for this region to kick-start individual careers."
Applications for the Assured Skills Academy are open until September 30.
Applicants for the Technical Analyst role must have a good academic result at degree level or a Level 5 qualification in an IT-related discipline. For the Business Analyst role, applicants must have a good academic result at degree level in Business/Finance with technology included. European language skills are desirable for both roles