Café culture gets nod in Derry as pavement terrace fees are waived
A temporary pavement licensing scheme to help city centre traders recover from COVID-19 has been approved.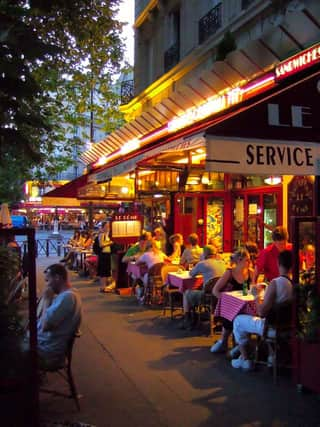 All fees associated with the granting of pavement licences are to be waived for a period of six months to help cafés, bars and restaurants accommodate customers in a safe and socially distanced manner.
Councillors backed the proposal in advance of the potential reopening of local eateries and watering holes on July 3.
A paper presented to members by the council's senior management team said: "In order to assist businesses through this recovery phase a proposal to implement a temporary Pavement Café licensing scheme for six months enabling businesses which fulfil the application criteria and adhere to the specified guidelines and conditions to operate has been developed.
"The proposal includes the waiving of the fee for a licence for a six month period which is currently set at £460."
Restaurateurs, publicans and café owners will potentially be able to start using outdoor areas for seating as soon as they apply for a licence.
Objectors will still have 28 days to raise concerns under the statutory consultation process but if there are no objections and no problems council will not take any enforcement action.
The new regime will be reviewed next January. The development is more good news for local food and hospitality traders after the Economy Minister Diane Dodds announced the 2m social distancing requirement will be reduced to 1m from Monday.
In a statement the Council said: "Council this week approved a revised Pavement Café licensing scheme enabling businesses to submit an application to operate a pavement cafe from July 3.
"However, under the current COVID19 restrictions premises currently permitted to serve food for takeaway are not permitted to allow food and drink to be consumed adjacent to their premises or provide seating. These requirements will remain in place until the NI Executive review the legislation which is expected could take place before July 3 to allow for the reopening of businesses within the hospitality retail sector.
"Businesses wishing to avail of a pavement café licence is urged to contact the Council directly and are being advised that although a statutory 28 day consultation period applies for each application, Council has agreed not enforce the regulations during the consultation period subject to no representations being received from DFI and/or PSNI. If there no objections are received during the consultation period a temporary pavement café licence will be issued for a period of six months.
" Members approved this temporary arrangement and also agreed to waive the licence fee to assist businesses recover from the pandemic situation and restore the local economy."