People in poverty presenting with malnutrition, respiratory difficulties – Derry Colr.
A Derry Councillor who works in the health service has warned that they are seeing people living in poverty presenting with malnutrition and 'a multitude of respiratory difficulties because they are living in cold and damp homes'.
Published 22nd Feb 2023, 08:53 BST

- 3 min read
Updated 22nd Feb 2023, 08:53 BST
People Before Profit Councillor Maeve O'Neill was speaking during a special meeting of Derry City & Strabane District Council, during which elected representatives voted unanimously to write to the British government and the NI Secretary of State in support of the Joseph Rowntree Foundation's (JRF) recommendations to address hardship.
The JRF report, titled 'Going Under and Without'; JRF's Cost of Living Tracker Winter 2022/23, highlights the financial pressures faced by low-income households in the UK. It suggests introducing a Universal Credit (UC) 'essentials guarantee', unfreezing Local Housing Allowance, ending unaffordable debt collection and implementing a benefit take-up campaign.
During the meeting on Tuesday, Rachelle Earwaker, Senior Economist with JRF, presented statistics revealing that 75% of low-income households in the bottom 20% of household incomes have gone without essentials such as food, clothing, and toiletries.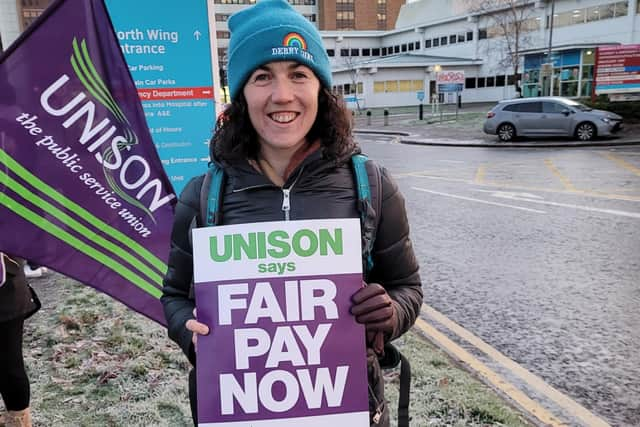 Vulnerable groups identified include households on Universal Credit, low-income private renters, and young adults in low-income households.
For example, 90% of low-income Universal Credit recipients are going without essentials, rising to 95% for those with deductions from UC.
High housing costs are also a significant factor, with around two-thirds of private renters in arrears, and almost every household behind on their rent reporting going without essentials.
JRF is calling for immediate government action to address the crisis, including changes to Universal Credit to ensure that basic support is sufficient to cover essentials such as food and utility bills.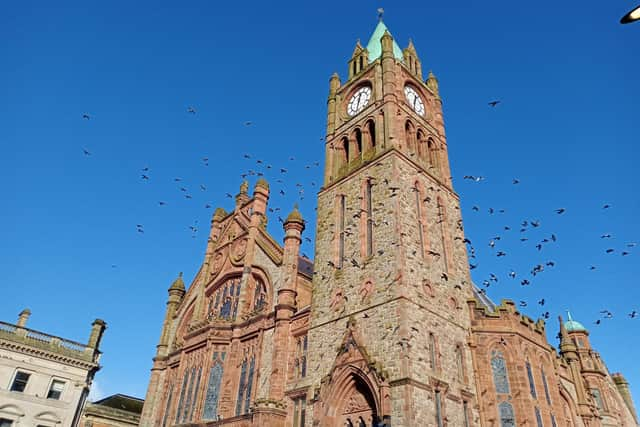 The organisation is also urging the government to help struggling households keep up with their rent, implement a strong campaign for benefit take-up and stop unaffordable debt collection practices by the government.
Speaking about the report, People Before Profit Colr. Maeve O'Neill, said: "It's so important to put a mirror up to the inequalities that are existing in our society.
"The reality is so bad, behind every statistic is a person who is struggling day in day out and fears for their next meal and how they will keep their family warm.
"Putting people into deprivation and extreme poverty actually costs the government money when it comes to health in particular.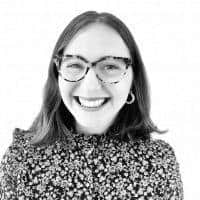 "I work in the health service and I see people coming in with malnutrition, I see people coming in with a multitude of respiratory difficulties because they are living in cold and damp homes. It just puts further strain on people's health and the health and social care system as a whole."
Sinn Féin Colr. Christopher Jackson spoke candidly about the challenges faced by people living under what he referred to as 'Tory rule.' Colr Jackson stated that the findings of the report, which focused on the difficulties faced by low-income households in the UK, were not surprising, given the reality on the ground.
He added: "The more we detract from those responsible, the more we are letting them off the hook. This is a direct consequence of decisions that are taken in London and that's the sad reality people here in Ireland are faced with."
Aontú Councillor Emmet Doyle commented that the reality depicted in the report was one that he and his fellow councillors saw every day among the people they serve.
The report highlighted the extreme challenges faced by low-income households, particularly in relation to housing costs, which can often result in people being unable to afford basic necessities.
SDLP Councillor Rory Farrell also voiced his concerns about the rising cost of living and the lack of support being provided by the Tory government, saying that the figures are "stark and startling".
"Sections in society are being crushed by the cost of living, being crippled by inflation and this safety net provided by the Tory government clearly isn't providing the support that it needs to," he said. "People are struggling, families are struggling and it's clear the British government needs to do much, much more to help people and to protect people."
He proposed that the council should formally write to the British government to express their unequivocal support for the recommendations, as this would send a strong message from the council area.
"I would love to see it for Derry and Strabane because we have some of the highest levels of deprivation on these islands and some of the highest levels of economic inactivity, some of the highest unemployment levels; the lowest wage levels on these islands."
Independent Cllr Paul Gallagher pointed out that the timing of the report's presentation was ironic, as it came a week after the recent 7.97% rate rise set by council.
He stated would exacerbate the hardship experienced by citizens of the district.
The proposal passed unanimously.
Afterwards, Rachelle Earwaker, welcomed council's support for the report's recommendations.