£600 Energy voucher delays and stolen cash cause concern in Derry & Strabane
Electricity providers have come under fire from Derry City and Strabane councillors for their handling of the government's £600 energy voucher scheme.
Published 20th Mar 2023, 10:44 BST

- 5 min read
Updated 20th Mar 2023, 10:44 BST
The scheme was intended to help low-income households offset the cost of energy bills during the Covid-19 pandemic. However, many households have yet to receive their vouchers, and others have encountered issues redeeming them.
At a recent meeting of the Health and Community Committee a substantive motion passed unanimously calling on electricity providers to improve their handling of the scheme. The motion stated that the council would write to the Senior Management of SSE Airtricity, Power NI, and Electric Ireland to convey the frustration of their constituents who have not yet received their £600 vouchers and are struggling to resolve the issue.
Council will also write to all electricity providers to ask how many vouchers haven't been received by households across the city and district. It will also write to the Department of Business, Enterprise and Industrial Strategy requesting the establishment of an appeals process for people who have not received £600 energy vouchers, and also write to Royal Mail requesting that there are no unnecessary delays in the delivery of the vouchers.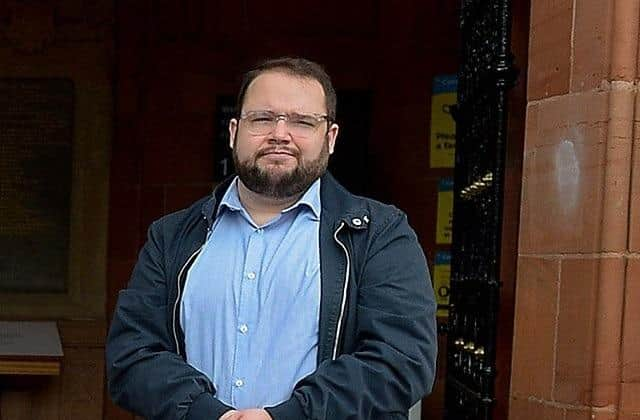 Aontú Councillor Emmet Doyle raised the issue during Chairperson's Business, stating that he had been 'absolutely inundated with calls from people who have had vouchers cancelled'.
He added that 'there seems to be three companies in particular, SSE Airtricity, Electric Ireland and Power NI, who seem to be struggling over the last while to get these vouchers out to people'.
Colr. Doyle also highlighted what he claimed was the lack of communication from electricity suppliers when customers encounter problems. "People are waiting weeks and weeks and when they ring up, they're not being given any information as to when their voucher is coming out", he claimed.
The Ballyarnett representative expressed his concern over fraudulently redeemed vouchers.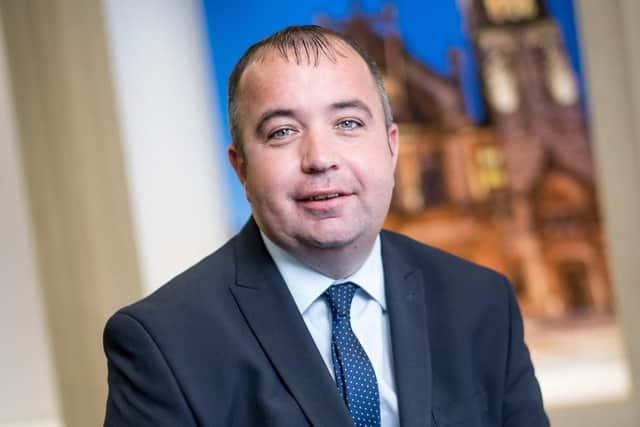 He said: "I'm sure other councillors are aware as well, that there've been a number of cases where vouchers have been redeemed illegally and I've had to direct a number of people to go and speak to the police to report it. That shouldn't be able to happen given the process in place where people need ID."
He also emphasised the urgency of the matter, adding: "The companies need to get a grip and they need to do it quickly. I noticed there was an MLA during the week who had spoken about the time-frame being extended and that's good news. But we can't just extend it and then wait for people to come to the very end of it again and be told they aren't getting their voucher or that it's been cancelled or lost or whatever else it is.
"I have a very short proposal to write to those three companies and just ask them to get it together because there are so many people waiting. This shouldn't be a complex process. We can't have people waiting another month, whenever people are not getting the most basic answers."
SDLP Councillor Brian Tierney added that the 'massive issue' was widespread locally. "People are depending on this money and for some reason they can't get access to it because a number of companies can't seem to deal with the process," he said.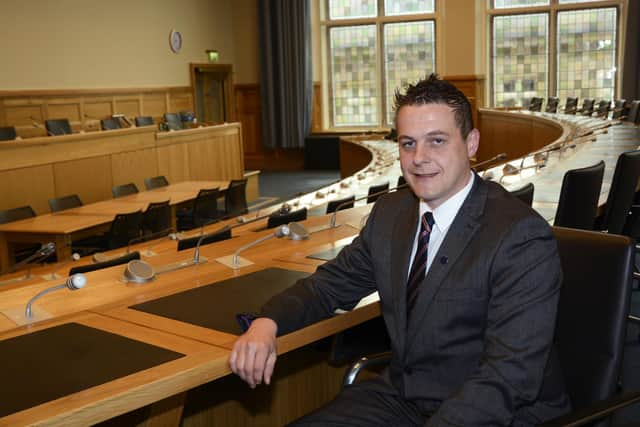 Colr. Tierney also raised concerns that some landlords were claiming the £600 for themselves.
He added: "A number of weeks ago I dealt with a situation where the landlord was demanding the money from the tenants. It wasn't theirs and we made it very clear the guidelines around it that the money is to the person who pays the electricity not the landlord. They are putting these people under pressure but thankfully the landlord agreed to give it back. How many others are like that?"
He made an amendment to the proposal that 'Council will write to all electricity providers to ask how many vouchers haven't been received by households across this district'.
People Before Profit Councillor Shaun Harkin called for the companies to 'be put under pressure to figure it out.'
"We've been able to help some people get it but our people are still chasing it and it's demoralising not to be able to access something that people have a right to," he stated.
Independent Alderman Graham Warke expressed his support for the motion: "When you actually phone these companies and you are waiting 40 minutes with one of the call handlers who are not very supportive to an elected rep never mind the customers and that's why they are coming to us because they are hanging on for no help at all. It's so frustrating."
DUP Alderman Maurice Devenney meanwhile said: "I think the energy companies need to get their act together to get the final money that is owed to people, the £600 allocations, get it out and get it sorted."
Sinn Féin Colr. Christopher Jackson added a further amendment, saying: "It's now the end of March and if people still haven't received this payment, it is completely unacceptable."
"The responses that we're getting from the energy companies about the extension for this money to be spent until the end of May is just not good enough. People needed this money in September last year, the end of May is far too late."
Colr. Jackson also highlighted the issue of delays in Royal Mail delivery.
"I've been given information and given dates of the new letters that have been sent out to customers, and we've been informed by Royal Mail that it can take over three weeks for those letters to be delivered to those who need it."
Colr. Jackson suggested writing to Royal Mail to prioritise the delivery of energy payments, commenting; "It's no good for these letters, this much-needed support, to be sitting in a frame in Gt James's Street for two to three weeks waiting to be delivered. So there needs to be an onus on Royal Mail as well."
Sinn Féin Colr. Ruairi McHugh, who chaired the committee, agreed with the motion adding: "I've been contacted by many people in rural areas where the electricity bill is connected to the farm. Fortunately, the British government has launched a scheme for them, but farmers must apply for it, so we'll have to wait and see how successful it is."
SDLP Colr. Rory Farrell made a further amendment, that council write to the Department of Business, Enterprise and Industrial Strategy to establish an appeals process for people who have not received their vouchers.
He said: "The energy companies here are delivering this on behalf of the government. The government has a role here but we don't have one here but there's a British department that are overseeing the implementation of this scheme and they need to establish an appeals process."
He added: "If it was sent to a different address or stolen by somebody else, or someone impersonated them, there needs to be an appeals process because people have waited ages for this and some people haven't got it.
"I'm dealing with cases where the police are investigating fraud. They've been cashed in at a post office and the person hasn't been asked for an ID or hasn't been asked for a key card. They just got £600 that was meant for somebody else. Are the police going to sort it out? Probably not. So what happens to the person who should get the £600.
"There needs to be a process, an independent process where they can appeal against that. I don't think that exists at the moment, and it should, it definitely should."
The motion passed unanimously.