Dozens of homeless Derry families to finally get keys to new homes in time for Christmas
Dozens of homeless Derry families are set to finally receive the keys to their new homes after a gruelling ordeal that left them with allocated social properties they could not move into.
Watch more of our videos on Shots! 
and live on Freeview channel 276
Visit Shots! now
However at a special meeting on Monday evening the Council decided to press ahead with issuing the letters of comfort at the behest of elected representatives, which means the families will now be able to move in to the Ballynagard development, and it will be almost fully occupied by the end of this week.
Ind doing so, the Council has now ratified a proposal from Tuesday, November 7 tabled by Independent Councillor Gary Donnelly, who raised it in public business and highlighted, alongside other public representatives, the dire straits the would-be tenants had found themselves through no fault of their own.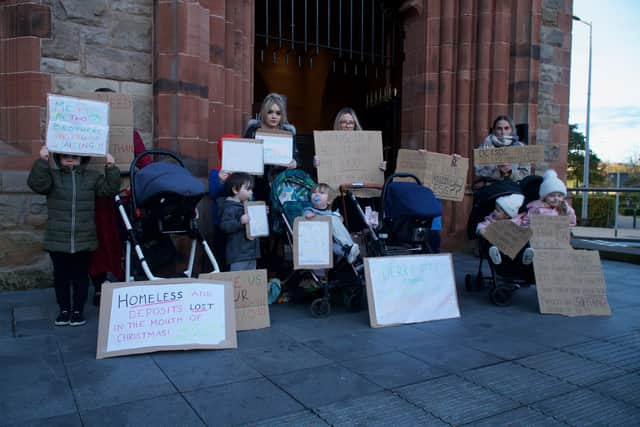 Plans for an area adjacent to the homes, comprising of 'allotments, a children's play area, and publicly accessible open space' were outlined at the meeting.
The Council's Director of Environment and Regeneration, Karen Phillips, told Councillors that 'complex contractual and legal issues' had impacted 'the Council's ability to deliver the community open space element' of the development.
She said the shared area was subject to increased estimated costs due to construction material prices post-Covid.
She also informed councillors that officers had identified the additional budget and were able to deliver community open space element upon their approval.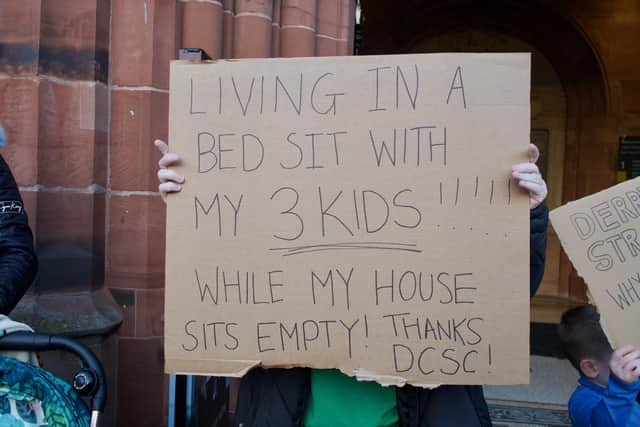 As of Friday, November 10, 46 of the planned 50 social houses were fully constructed and 44 will be occupied by the end of the week.
Colr. Donnelly said he was keen to see the area developed and for allotments to be given over to residents, but said the priority in the short-term was giving residents access to the dwellings.
He said: "There are many questions to be answered, but the most important part is to get the letters of comfort to get people into their homes
'I hope that's still the case. It shouldn't be dependent on the rest of it."
SDLP Councillor Brian Tierney said it was 'regrettable' that a Special Meeting of Council was required to get keys for tenants, but he added that he looked forward to the 'quick competition' of the shared spaces areas.
Sinn Féin Councillor Sandra Duffy said she was 'delighted' that the letters would be immediately sent to the developer to 'allow people into their homes', and that the recreational space would go ahead after being promised for 'a very long time'.
"We came to today's meeting in solution mode," she said. '"And I feel that we are leaving with a fortunate outcome. It took time and a lot of distress to people waiting for confirmation, but thankfully today we're leaving with a positive outcome."
Speaking at the previous meeting last week, Colr. Donnelly had warned: "These residents have done nothing wrong. Some are living in bedsits, some have children living apart, all have homeless status.
"We're coming up to Christmas, and people are sitting with their stuff boxed up. We cannot, in any circumstances, allow that to continue."
Local Democracy Reporter.