Rent prices in Donegal above national average
Rental prices in Donegal in the final quarter of 2022 were 5% above the national average, according to a new report from Daft.ie.
Published 13th Feb 2023, 13:14 BST

- 1 min read
The report for quarter 4 of 2022 says that the average rent in Donegal was 960 euro, up 18.2% on the previous year. Rent in Donegal was 933 euro in the previous quarter. It was on average 826 euro in quarter 4 of 2021 was 826 euro.
The average rise in rent nationally in the Republic of Ireland is 13.7%. This is the second highest year-on-year increase in market rents since the launch of the Daft Report in 2005.
Responding to the report, Ronan Lyons, Associate Professor in Economics, Trinity College Dublin said: 'Ireland's private rental market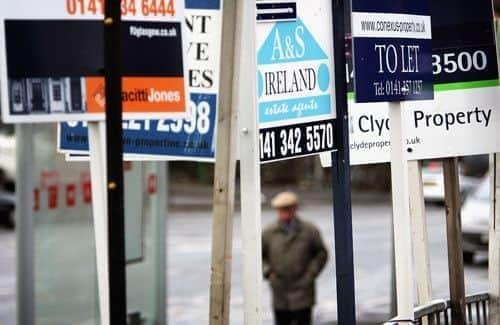 remains chronically starved of homes.
"This is the stark finding from the latest Rental Report. While not new, the fact that it is persistent and shows little signs of abating must serve as a wake-up call."
He added: "The lack of awareness of just how grim things are includes, it must be said, some local authorities and
some national policymakers. Over the past year or so, various efforts have been taken to limit, not increase, the construction of new rental homes. This is, by any accounts, an extraordinary turn of events.
According to daft.ie, the average cost of renting a one-bed apartment in Donegal is 651 euro; a two-bed house is €756; a three-bed house is €862; a four-bed house is €991 and a five-bed house is €1,068.