Council invite to Minister of Economy not taken up
The chairperson of Council's Business & Culture committee, Rory Farrell, has expressed disappointment after Economy Minister Diane Dodds didn't take up an invitation to attend a meeting of the committee.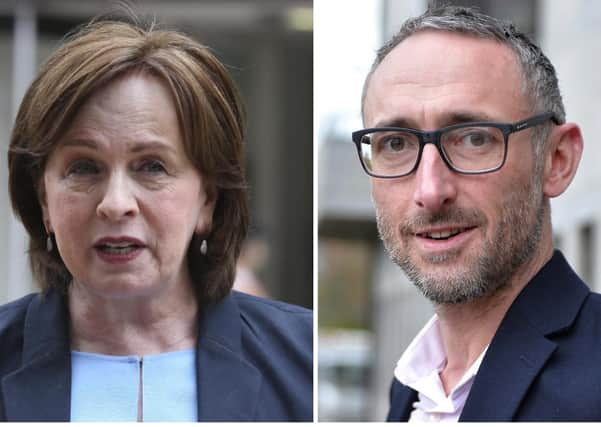 Speaking at the recent meeting, the SDLP councillor said: "We had invited the Minister for the Economy to this committee. We wanted Diane Dodds here to speak about the economic performance of this council area and to reinforce our argument that Invest NI and the Department for the Economy must adopt a regionally balanced approach to job creation and investment.
"This council's view is that the areas with the greatest need, the highest unemployment and the highest economic inactivity should get more attention and funding.
"The minister hasn't accepted our invitation to attend, but she had indicated that officials from Invest NI and the Department for the Economy would be here in attendance at this committee. As you can see, they're not here. The minister's attendance would be preferable. But as a bare minimum, we need officials from Invest NI and the Department for the Economy here for a very frank conversation."
Director of Business & Culture, Stephen Gillespie, indicated that Invest NI had agreed to attend, but that senior officials from the Department for the Economy were unavailable, therefore the presentation was to be postponed until October. Mr Gillespie further advised that Invest NI had suggested that October's delegation include representatives from Ulster University and NWRC along with department officials. Councillors agreed that Invest NI and Department for the Economy officials only be invited.
A Department for the Economy spokesperson said following similar concerns recently expressed by Colr. Farrell: "The department has provided significant levels of assistance to businesses and citizens across NI in response to the devastating economic impact of Covid-19, and as we move to the recovery phase we continue to work with delivery partners and stakeholders to consider what further assistance is required, and how this assistance should best be targeted.
"Officials from the Department and Invest NI are scheduled to meet DCSDC in the coming weeks to discuss how the Council, DfE and Invest NI can deliver change together."