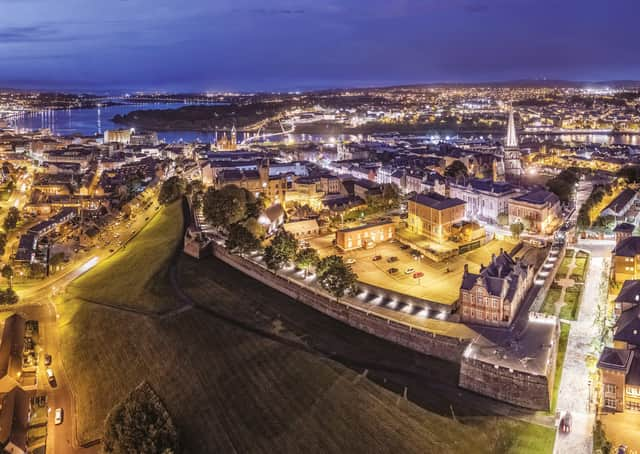 Derry businesses are 'financially, emotionally and physically exhausted' after 12 months of Covid lockdown.
Derry's Chamber of Commerce says that, twelve months on from the initial lockdown announcement, many traders across the region are "financially, emotionally and physically exhausted".
Some businesses - in hospitality, in particular - have only opened for a few weeks, if even that, during the last 12 months.
Paul Clancy, chief executive of the local Chamber, says that, while necessary, repeated lockdowns and restrictions on trading and normal business have been very draining for business owners.
"Small businesses are financially depleted, cash reserves are wiped out and many business people are at their lowest ebb," he said. "The past 12 months have been the toughest period for many businesses in living memory and it's vital that they get the support they need as they look to get back on their feet."
Mr Clancy says recent moves by the NI Executive to ease restrictions are a step in the right direction - but "too cautious a step".
"While we all want to avoid another lockdown or any further restrictions, once they're lifted, businesses need some hope and optimism for the coming weeks and months," he said. "Indicative dates of reopening with clear targets to reach and conditions to meet prior to reopening should be prioritised by the Executive ahead of the next review on April 15.
"With the continued successful roll out of the vaccine, cases decreasing and the pressure on our health service subsiding, it's important that we now look to the safe reopening of our economy and society," he added.