Derry Chamber boss Dawn McLaughlin says £230m rates holiday until next year is great news for badly-hit businesses
Derry Chamber of Commerce President Dawn McLaughlin says the £230m rates holiday extension for airports, retail, hospitality, leisure, and tourism businesses is a welcome development for businesses severely affected by the COVID-19 pandemic.
11th Mar 2021, 5:36pm
- 2 min read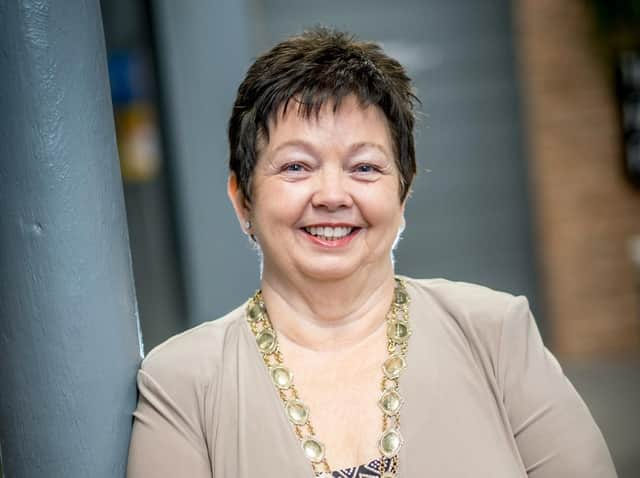 Dawn McLaughlin
This afternoon Finance Minister Conor Murphy said he was extending the existing rates holiday for a further 12 months for 29,000 businesses at a cost of £230 million.
Airports, including City of Derry Airport, as well as childcare, hospitality, tourism and leisure, manufacturing, newspaper production; and retail (excluding larger food stores and off-licences) are to benefit.
Ms. McLaughlin said: "This is excellent news which will help some of our most badly hit businesses. These sectors – hospitality, tourism, leisure, retail, our airports – have been among the worst affected by the pandemic and its lockdowns and restrictions.
"This is a common sense step from the Executive which will help relieve the burden on thousands of businesses as they look to rebuild and recover from COVID-19 over the next year.
"The Executive's recent pathway out of restrictions is a cautious first step in the reopening of our economy and society but substantial government support will still be necessary as businesses get back on their feet.
"Support measures like the rates holiday are crucial in freeing up cash within these businesses to meet their ongoing costs but more support is needed to ensure that many of these companies are still here when the economy fully reopens. We look forward to engaging with the Executive to help form a sustainable and permanent way out of lockdown and to offer solutions which will help our struggling businesses."
Mr. Murphy said: "This £230 million package will provide continued support for businesses dealing with the impacts of the pandemic. Recognising that the months ahead will continue to be hugely challenging, extending the 12 months rates holiday in the hardest hit sectors will protect jobs.
"This package goes well beyond what has been announced in England and demonstrates the Executive's commitment to providing certainty and support for businesses. It also protects councils' rate income as the Executive will cover the full cost of the rates holiday.
"Today's announcement means the additional rates support provided to businesses over two years amounts to more than half a billion pounds. To further support businesses, the Executive has also chosen to freeze the regional rate for businesses for the second year in a row."