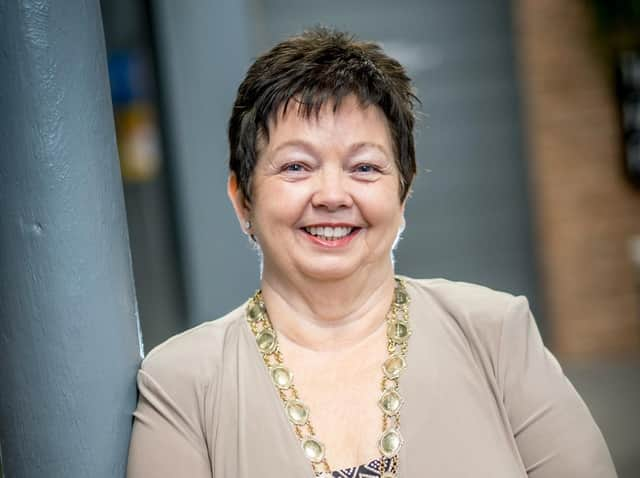 Dawn McLaughlin
Dawn McLaughlin said that Friday's reopening of certain businesses - like close-contact services, outdoor visitor attractions and the resumption of driving tests and lessons - was an excellent step forward for the economy.
However, she is reminding customers and business owners to take the necessary precautions and to continue following the health guidance to prevent the further spread of coronavirus.
Mrs McLaughlin says it is important to keep in mind that later reopening towards the end of May is contingent on Covid case numbers being low and the pressure on the health service subsiding.
She has urged people across the North West to remain vigilant, avoid crowded spaces and keep social contacts as low as possible, and follow the fundamentals of mask wearing, hand washing, social distancing, and ensuring good ventilation indoors.
Further reopening, including all remaining non-essential retail, outdoor hospitality and gyms, is scheduled to take place next Friday, April 30, while the Executive has also provided an indicative date of May 24 for the reopening of indoor hospitality, indoor visitor attractions, and all tourism accommodation.
However, this is dependent on the health and scientific advice and case numbers by that date.
Dawn McLaughlin said: "It's brilliant to see the cautious reopening of certain sectors of our economy from today and we look forward to seeing the even more significant steps being taken next Friday. Businesses of all kinds, especially those based in our city and town centres, have had a very tough start to 2021 and this will come as their first real opportunity to trade in nearly four months.
"While we are in a much different place this year as we prepare to reopen in comparison to last summer, thanks mainly to the fantastic roll-out of the vaccine programme in Northern Ireland, it's important to remember that Covid-19 is still with us and circulating in our communities. The full reopening of our economy can only happen if the virus is dwindling and cases are driven down. To fully support our local traders, everyone must keep up the basics of hands, face, space and fresh air when they are out and about.
"Case numbers remain stubbornly high across the North West so it is incumbent on all of us to do all that we can to protect ourselves and those around us, take advantage of the vaccine when it's available to us, and avoid taking risks which may spread the virus further.
"The full reopening of our economy and the lifting of restrictions on indoor mixing at the end of May are reliant on everyone doing their part. I would encourage everyone to remain sensible as we reopen and to continue supporting and shopping local."