Derry's ​VaporLinQ continues to make waves in the competitive vaping industry
​As the Managing Director of VaporLinQ, I am proud to be at the helm of a company that is not only making waves in the vaping industry, but also making a positive impact on the local economy and community in Derry.
By

Stephen Ryan, VaporLinQ MD
Published 3rd Feb 2023, 10:33 BST

- 2 min read
Updated 3rd Feb 2023, 10:46 BST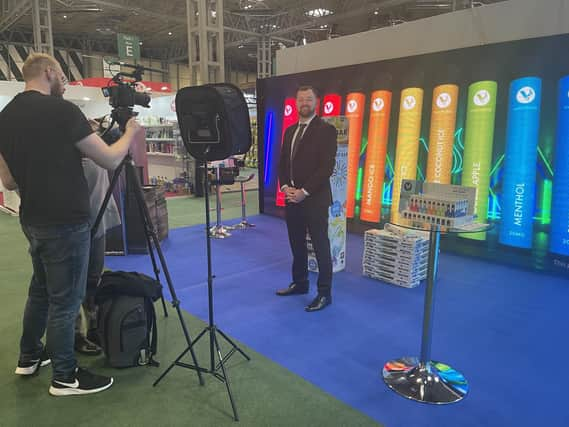 ​Right from the beginning, VaporLinQ has been committed to providing the highest quality vaping products and services to customers. Our success has enabled us to create jobs and stimulate economic growth in the area, and we are proud to be a part of Derry's thriving business community.
We've certainly not been immune to rising costs, but we have managed to persevere. We have over 50 employees at our factory in Coshquin, and thanks to their hard work and dedication, we have been able to continue supplying our customer base with a range of premium vaping products.
Our growth pattern has been consistently steady, and as the demand for alternatives to smoking continue to rise, we will do our utmost to ensure that this growth results in the creation of further highly skilled jobs in the Northwest. It has been heartening to see more companies bringing these types of jobs to Derry in recent times, and here's hoping that the previously announced City Deal can be a catalyst for investment in the region.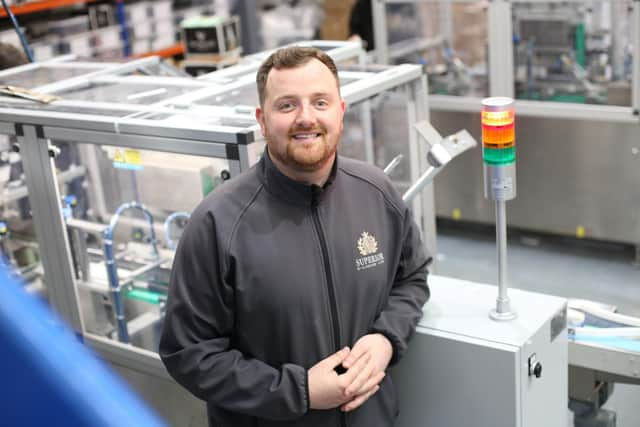 As part of the Superior E-Liquids and Apache Vape network, VaporLinQ works closely with our distribution partner PMS International to expand our reach and maintain our growth trend. Our retail partners, including Spar, Poundland, EuroGiant, Applegreen, and B&M Bargains, further demonstrate the popularity of our products in the marketplace, and our attendance at the Spring and Autumn Fairs over the past eight years is testament to our commitment to the industry.
This weekend, VaporLinQ is excited to be back in Birmingham for Spring Fair 2023, one of the largest home and gift trade shows in the UK, attracting retailers, wholesalers, and buyers from all over the world. As well as showcasing our latest products, it is also an opportunity for us to connect with potential customers and partners, while also networking with key players in the industry.
With over 50,000 visitors expected to attend across four days, the Spring Fair is a crucial part of our strategy for growth in 2023 and beyond. Our attendance at such an event will allow us to demonstrate our commitment to innovation and excellence in the world of vaping. We will be exhibiting our newest product, the Q-Pod, which provides the convenience of a disposable vape with less wastage, and Europe's only 4ml TPD compliant vape, Klik Klaks. Both products are highly innovative, making them an ideal choice for retailers looking to stay ahead of the curve.
Our extensive range of premium e-liquids, along with our popular products, including Puff Bars, has made us a favourite among vapers, and our commitment to providing a better alternative to traditional smoking has helped us to make a positive impact on the lives of countless people.
This year also marks a significant milestone for VaporLinQ as the company celebrates its 10-year anniversary, and we are proud to look back on a decade of growth and success. Having become a leading provider of high-quality vaping products, we are committed to continuing to innovate and evolve, and we look forward to serving the vaping community for many years to come.