Diageo sponsorship increase for Derry Jazz Festival 2023 as festival budget reduced
Derry & Strabane's Business and Culture Committee has been informed of a reduction in the Jazz Festival's budget from £120,000 to £108,000 and the marketing budget from £30,000 t0 £25,000, following cost saving measures as part of the rates process.
Published 16th Mar 2023, 14:58 BST

- 2 min read
Updated 16th Mar 2023, 14:58 BST
The 22nd City of Derry Jazz & Big Band Festival, set to take place from April 27 to May 1, is a key event in Derry City and Strabane council's annual calendar, attracting over 70,000 visitors and providing economic and social benefits to the region.
The cuts will lead to a reduction in the number of larger bands booked to reduce on programming, accommodation and travel costs. However, the festival has secured a 25% increase in sponsorship from existing sponsor Diageo, and a five-year plan is under development.
SDLP Councillor Rory Farrell praised the festival as a 'key event in our cultural calendar' and welcomed the increased sponsorship, expressing hope that it would continue to grow annually.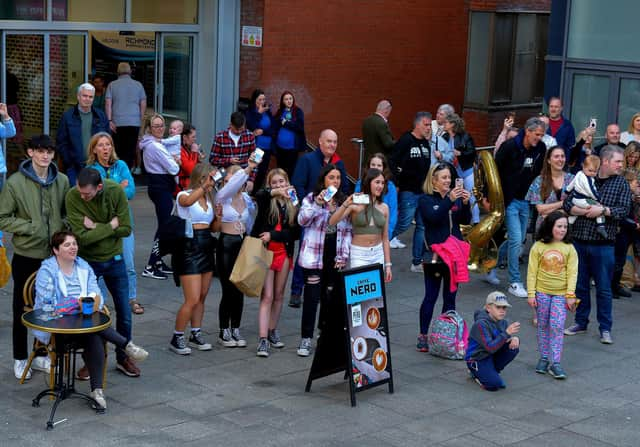 Sinn Féin councillors Patricia Logue and John McGowan raised concerns about the level of sponsorship in comparison to the Cork Jazz Festival.
Colr. Logue stated: "Our audience figures are double that of Cork, surely that should be a lever for sponsorship given that Cork Jazz Festival is so heavily sponsored."
Colr. McGowan commented: "Do we know how much Cork gets in sponsorship? Someone told me it's a million euros."
Responding, Aeidin McCarter, Council's Head of Culture said: "As far as we're aware, yes, they get something as significant as sponsorship. Just to note officers were involved in intensive discussions with Diageo locally who were adamant that the offer that they made to us was all that they were going to offer. They have a different structure to Diageo on the rest of the island and they were very clear that that was the extent of their sponsorship."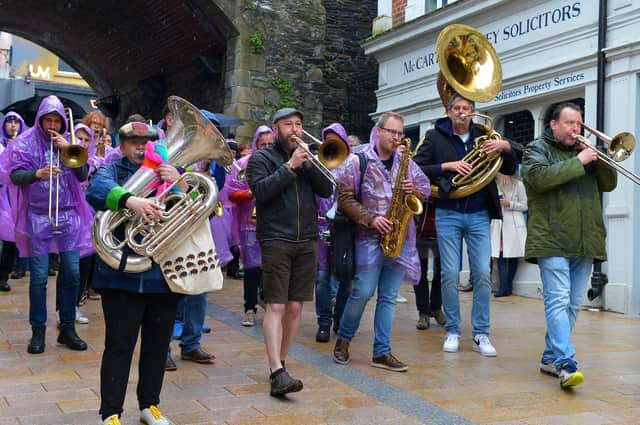 Over the last 22 years the City of Derry Jazz & Big Band Festival has hosted a combination of local and internationally acclaimed artists like Van Morrison, Jools Holland, and Jamie Cullum marking the festival as the largest Jazz Festival on the island of Ireland.
Ms McCarter noted the 2023 event will feature a schools educational programme, jazz hubs, outdoor performances, masterclasses, and dance workshops.
She added: "For the 2023 event, given the ongoing financial pressures in the hospitality sectors, it's proposed that we maintain the yearly Tier 2 subvention rate for venues at 80% for 2023, meaning the rate is set at 80%/20% for this year's festival with venues contributing 80% towards artists' fees and council contributing 20%.
"In August 22 officers held an open meeting with representatives from all venues and some new venues wishing to take part in the 2023 festival to gain their views on how they wish to take the event forward. Officers placed an expression of interest call on September 23, to all venues.
"They've been working also with the Millennium Forum to secure a headline act for this year's festival and hope to make an imminent announcement.
"Arrangements to facilitate this will necessitate a Single Tender Action to the value of no more than £7500 which will follow the policy and procedures of Council and be recorded in the register of decisions."
Members unanimously noted the contents of the report and approved the programming and financial arrangements.