Economic plan to tackle regional inequality needed
Sinn Féin MLA Martina Anderson has said that the Department for the Economy needs to establish a strategy to address the continuing regional disparity in job creation as a top priority.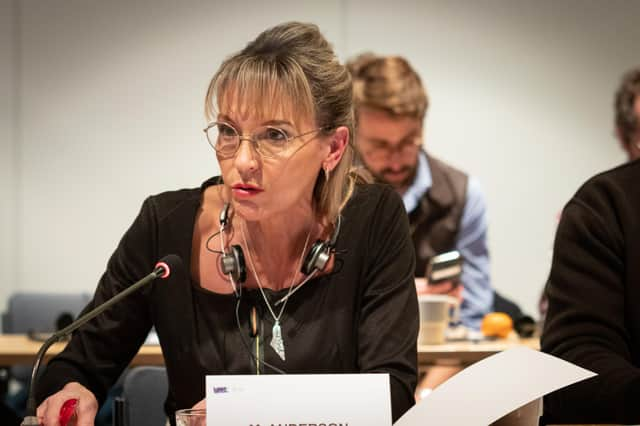 Ms Anderson said: "Without a radical change in policy aimed at targeting economic growth the future looks bleak for rural and border areas as we plan an exit strategy for post Covid 19.
"The failure to adequately support job creation in rural and West of the Bann areas is a long-standing issue. Despite only accounting for about 15% of the population, Belfast continues to attract almost 75% of the total jobs promoted."
Ms. Anderson said that historically investment has been overly focused on attracting jobs in the financial, business and computer services sector, and pushing them towards the larger urban Belfast metropolitan area.
"The underinvestment and lack of support for the local manufacturing sector, unless catering specifically for the export market, needs to be redressed.
"Small manufacturers - even before the coronavirus crisis - were struggling and being forced out of business because of inadequate support facilities yet multi-national companies were able to avail of very generous subsidies."
"A collaborative approach between Development Bodies North and South would be more productive and would allow for more emphasis on investment in areas of greatest need."
Ms. Anderson said the present crisis has demonstrated how local manufacturers can adapt, reboot, and reimage their operations in adverse conditions.
"This innovative entrepreneurship must be harnessed and encouraged," she said.
"A robust regional job creation strategy that encourages local entrepreneurship, which is less likely to move to low wage economic regions of the developing world, needs to be prioritised.
"Appropriate action must also be taken to reduce energy prices for manufacturing companies. High energy prices add significantly to the cost of production, discourages potential investment in business expansion, and can even encourage companies to relocate.
"I am therefore calling on the Economy Minister in preparation for an exit from Covid 19, to work with her Executive colleagues and her Dublin counterpart to produce a focused job creation strategy with particular emphasis on the economic development of the border corridor and rural areas."