Invest NI and Economy officials to meet Derry & Strabane Council amid concerns
Officials from the Department for the Economy and Invest NI are to meet with representatives from Derry City & Strabane District Council to discuss 'delivering change', it has been confirmed.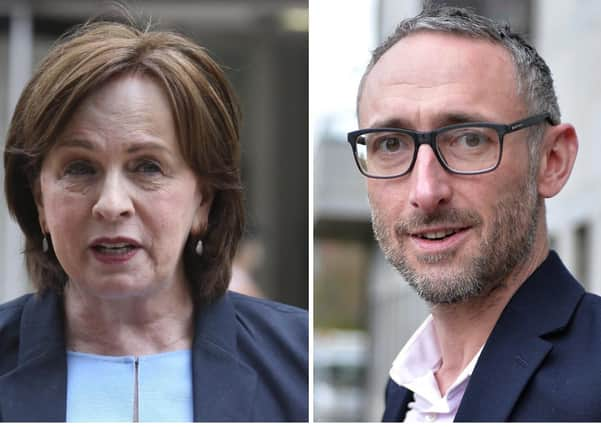 However the Department has not confirmed whether Economy Minster Diane Dodds will accept an invitation issued by Councillors for her to come to the north west to discuss addressing regional imbalance.
The Chairperson of Council's Business & Culture committee, Rory Farrell, has called on the Economy Minister to "rethink her approach to achieving regional balance".
Referring to the economic strategy aimed at post-Covid recovery, the SDLP councillor stated: "The Economy Minister recently published a document entitled 'Rebuilding A Stronger Economy' and that's the pathway to recovery for the Northern Ireland economy. It focuses on three key challenges – creating higher paid jobs, improving skills and delivering regional balance. All three are needed to achieve fairness for the North West.
"In terms of achieving regional balance, the strategy focuses solely on improving transport links and improving rural broadband. That's how this strategy seeks to achieve regional balance. There's no mention of targeted support for areas that need it most. And that is what our priority should be. The areas with the highest unemployment and highest economic inactivity should get more investment.
"We have debated and discussed regional balance many times and achieving it is going to be essential if our local economy is to recover from Covid."
He added: "This is all within the gift of the Economy Minister. I'm not going to re-invite Diane Dodds here as we already invited her again last month. She may think that I have an unhealthy obsession with her and her department, but I would just like to keep this issue on the agenda ahead of our expected meeting."
Responding to those comments, a DfE spokesperson said: "As an established Programme for Government Outcome, prospering through a strong, competitive, regionally balanced economy is integrated into all the work of the Department for the Economy.
"The department has provided significant levels of assistance to businesses and citizens across Northern Ireland in response to the devastating economic impact of Covid-19, and as we move to the recovery phase we continue to work with delivery partners and stakeholders to consider what further assistance is required, and how this assistance should best be targeted. In taking this work forward, creating higher paid jobs, improving skills and delivering regional balance will continue to be our key priorities.