Meenan Square development case now with Department of Finance as work on purchase of derelict Bogside block proceeds, says TEO Minister Gary Middleton
A business cases for the Meenan Square redevelopment is with the Department of Finance and if approved will lead to the puchase of the site, according to Gary Middleton.
Saturday, 13th March 2021, 3:59 pm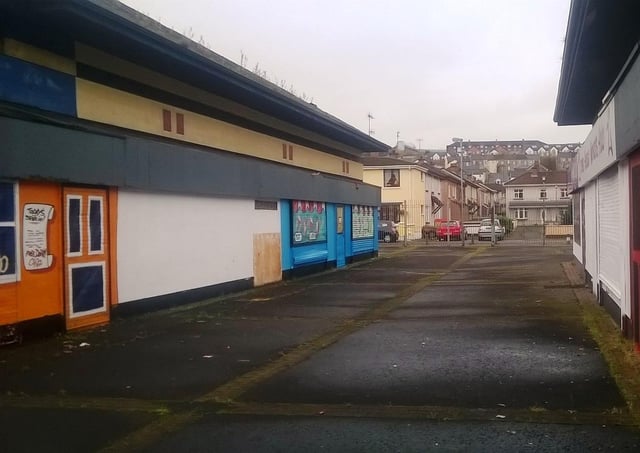 The site at Meenan Square.
The TEO junior minister said work was ongoing to secure the redevelopment of the derelict block of shops.
"The business case for the Meenan Square development project is with the Department of Finance. Work is ongoing to acquire the site subject to business case approval," he said.
He was asked about the Urban Villages scheme by his constituency colleagues Karen Mullan and Mark H. Durkan this week.
Ms. Mullan said: "I welcome the progress, in particular, at Meenan Square, as will the residents of Dove Gardens and Abbots Walk who have had to endure that eyesore for far too many years."
Mr. Durkan said: "I, like Ms Mullan, have a particular interest in the Meenan Square scheme, and I commend the officials who have been working diligently on it and worked hard to seal the deal with landowners."
Mr. Middleton said it will have a transformational impact on the area.
"The Urban Villages initiative has developed a business case for that major mixed-use regeneration project, which aims to reinvent the site as a shared space for fostering positive community identities and building good relations, while harnessing the wider economic and social benefits, thus reclaiming and repurposing what was a dilapidated site and, for far too long, a catalyst for antisocial behaviour. The business case has been submitted to the DoF for consideration. Work is ongoing to secure the purchase of the site, subject to business case approval," he stated.