Pandemic could lead to a boom in factories producing PPE in Derry
For the last 84 years, Hunter Apparel Solutions has been focused on the front line and their normal business is to supply them with public protection equipment.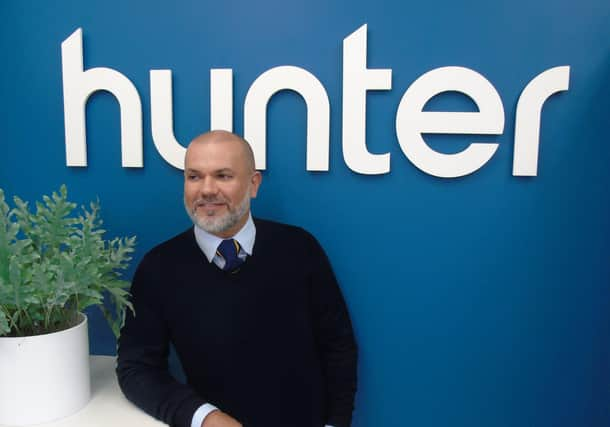 Since the outbreak of the Covid-19 pandemic, the company has supplied 'millions of units' of PPE to the front line and are in the process of hiring more stitchers to meet the surge in demand.
Chief Executive of the company, Simon Hunter, the third generation of his family to run the business, said that PPE is now an issue of 'national importance' and has the potential to lead to another factory boom in the city.
Following the outbreak of the global pandemic, Simon adapted his business to put more resources into the production of PPE.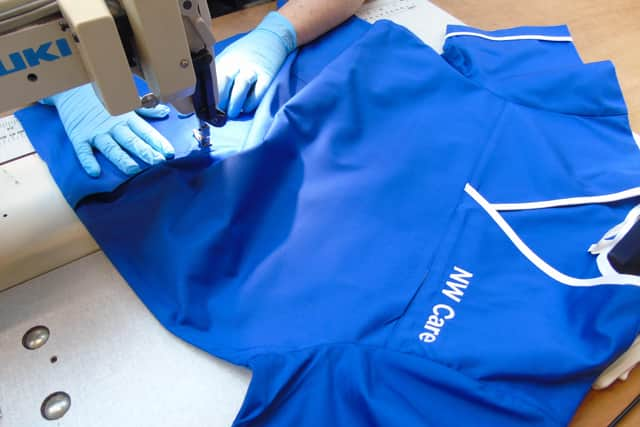 "At the time all you heard was the word furlough and I made the decision that I just wasn't going to do that with my staff. My first responsibility was to create a safe place of work and my second responsibility was to try and keep everybody in work."
All the employees were given a digital thermometer to check their temperature every day. Simon revealed these were purchased by Seagate and given to his staff, who are all key workers.
On entering the factory the workers are spaced three metres apart and they must also maintain this distance inside. They also have access to hand sanitiser and decontamination wipes in the building and are provided with pairs of nitrile gloves
"We sell a chemical which is the most powerful decontaminate in the world and we use that as part of our normal production to decontaminate heavily contaminated PPE for fire fighters. This chemical has been tested by Kansas University and proven to kill human coronavirus. We apply it once every week to every fixture of the building that could potentially carry the virus to give our staff confidence coming into work. They probably work in the most decontaminated building in the city."
The company is hiring more stitchers to cope with the demand, and has purchased more machines for production at its Springtown base.
He said that it is an industry that is going to continue to grow as key workers who only wore modest PPE in the past will now require more to maintain public confidence.
"The way public procurement is going to shape itself after Covid-19 is such that I believe that there will be a portion of the PPE that will be required to be purchased from companies manufacturing domestically. It has become clear that we can't rely wholly on countries in Asia to support us in a stable way during a pandemic.
"This is not the last pandemic we are going to see and we are probably going to have multiple waves of this one. Aside from that it is only a matter of if, not when, the next pandemic comes.
"The country needs to be able to  protect itself and the first duty of government is to be able to protect its citizens. A government cannot fulfil that promise in its entirety unless it has domestic PPE resilience. PPE is a sector that is of national importance and it has now been recognised for the first time in my working life."
Simon said the need to have domestic resilience in PPE has the potential to lead to another factory boom in Derry.
"Derry had the shirt factory boom in the past and creating PPE has the potential to do that over the medium term rather than the short term. However, it is absolutely dependent on several things. Whenever we had our factory boom in the 1980s and 1990s the government created 100 percent capital and training grants to encourage entrepreneurs to invest and lay down firm foundations in this city.
"I believe that the government is going to realise that unless it does things like that again in domestic businesses, national resilience in PPE is not going to happen.
"There is great potential here to give people jobs and training that can last them a lifetime. If you start creating stitching jobs you create managerial and supervisory jobs and engineering jobs to look after the machines. Jobs for designers, web developers, roles in logistics, purchasing, supply chain and finance will also be created. There are a whole plethora of roles attached to this industry."