All Derry & Strabane schools urged to end 'outdated tradition' of mandatory skirts or trousers
All local schools will be asked to scrap an 'outdated tradition' of refusing to offer pupils the choice of wearing skirts or trousers after a Council motion was passed with cross-party support.
4th Nov 2020, 10:48am
- 3 min read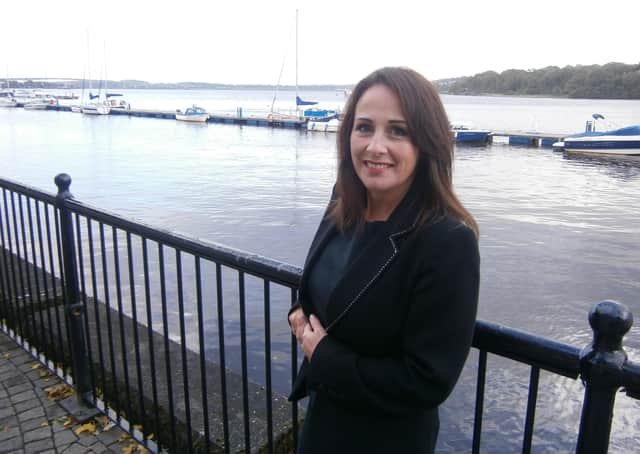 All Councillors bar one backed the motion tabled by SDLP Colr. Shauna Cusack who urged that Council "support the choice of students to wear trousers as opposed to skirts and vice versa".
Derry & Strabane Council will now contact all primary and secondary level schools to encourage that this choice be included in their uniform policy. The Council will also lobby the Education Authority and Education Minister Peter Weir to support such a change.
Colr. Cusack said: "It is almost hard to believe that, in this day and age, we still have uniform policies which do not reflect our advances in fairness and equality; many are gender based and steeped in outdated traditions which, by now, we should have moved far beyond
"While I respect and support the need for uniforms, and I know many schools either have or are in the process of changing their policies, there are still many that haven't and won't."
Recalling her own experience as a student, Colr. Cusack said: "I remember going to school on the bus from Derry to Strabane daily in the winter months and walking up the Curly Hill freezing in a wee skirt and socks and, then, sitting all day cold and wet and totally uncomfortable. And, then, to add insult to injury, on the way home having to suffer abuse, myself and my friends, sexual jibes and innuendo, and that came not only from young lads but it also came from young adults, young males and that was excruciating for a young person to have to endure."
Colr. Cusack praised the NW Ministry for Youth for its campaigning on this and other issues impacting on young people.
Several local schools have previously already introduced the option of trousers or skirts, but local Councillors said this should become the norm.
DUP Alderman Hilary McClintock said: "This is an outdated policy that some of our schools are still maintaining. It is ludicrous in this day and age to force girls to wear skirts. It is not right that we are asking girls at school to wear skirts. It is quite sexist. It goes back to a time when boys were considered more active and girls less active and more demure."
Alliance Colr. Rachael Ferguson agreed. "This is an outdated practise that doesn't reflect our society today. Studies have shown it is restrictive."
Aontú Colr. Anne McCloskey refused to back the motion, stating: "Those conversations should be had in schools and certainly not in the council chamber."
People Before Profit Colr. Shaun Harkin disagreed with Colr. McCloskey, and proposed Council invite young people in to hear from directly.
"It's fully appropriate we discuss this here. It's not just about trousers, it's about treating people equally and with respect," he said.
Seconding the motion, Sinn Féin Colr. Aileen Mellon, who seconded the proposal from Colr. Shauna Cusack that the Council write to all local schools on the matter, said young people "should always have the choice on what they are comfortable with".
"It shouldn't only become sexist whenever they get to a certain age. It should be something that is a right for everyone to feel comfortable in their own skin," Colr. Mellon said.
Independent Colr. Gary Donnelly was among those who thanked the young people for their campaigning and pledged his support for the motion.
Colr. Cusack's motion was carried with 37 voting for it and one, Colr. McCloskey, voting against.