'COVID brought a surge in anxietyand that was absolutely normal'
Professor Siobhan O'Neill has reported a 'huge surge in anxiety' during the COVID-19 emergency.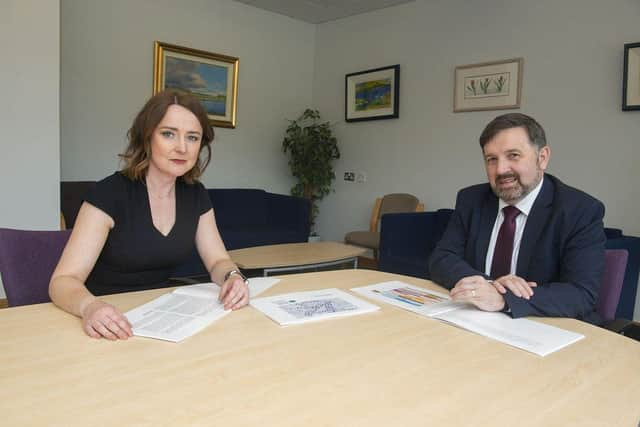 She says this was a perfectly normal response to a frightening crisis for many affected.
The academic who has been appointed Interim Mental Health Champion by Health Minister Robin Swann told a Gasyard Féile event that stress was a natural response to the threat people felt to their health and livelihoods.
"The studies on the mental health impact of COVID are generally telling us, as we would expect, that whenever this happened there was a huge surge in anxiety. That was absolutely right and normal. Anybody who wasn't stressed about this at the start was a wee bit delusional, you know.
"A lot of people were in denial and that maybe wasn't the best place. We all needed to be seeing this as a stressor, as a threat, because it is a threat, a threat to our communities, to vulnerable people, to everybody," she said.
Professor O'Neill, who is part of a COVID response group that advises the government on addressing the mental health consequences of the lockdown, said she was not immune to the pressures of the crisis herself.
"For two weeks I was doing nothing. I couldn't do anything. I was having difficulty sleeping. I actually lost weight. I can't eat when I'm under stress. My big thing was, 'I'm not going to be able to work because I've got to look after a child at home. I'm going to lose my job.' I was catastrophising as you do. So I had that stress response. It turns out that half the population had that same response."
The Magee-based academic said that while many people found there way to some version of a new normal after the initial shock, some groups have found it more difficult to deal with the pressures.
"There were certain groups that never really got back down from that highly stressful, highly reactive anxiety at the start, and those were parents who were working from home with young children, particularly toddlers.
"That was a really difficult thing to do. People that had lost their jobs, health care workers who hadn't got the right PPE, who were seeing people dying in the most awful circumstances.
"Then there were people affected by the virus, the unknown, the stigma, the effects of the virus on the neurological system let alone the effects on the body, the relatives, the bereaved. There were all of those people. They are all at high risk."
She mentioned concerns she has about the impact of lockdown on children going through their formative years.
"Six months when you are 46 like me doesn't mean anything but six months whenever you are going through those critical developmental phases, that's big. You are missing out on all that communication and some kids were really isolated because they didn't have brothers and sisters or friends that they could talk to; kids that didn't have Wifi or devices so they couldn't access learning from school and they couldn't talk to their friends. Those are the really big issues. Those are the groups we are concerned about."