Greysteel deserves play park too say parents as hundreds sign petition
Hundreds of people have signed a petition calling for Causeway Coast and Glens Borough Council to allocate funding for the erection of a play park in Greysteel.
9th Apr 2021, 2:00pm
- 2 min read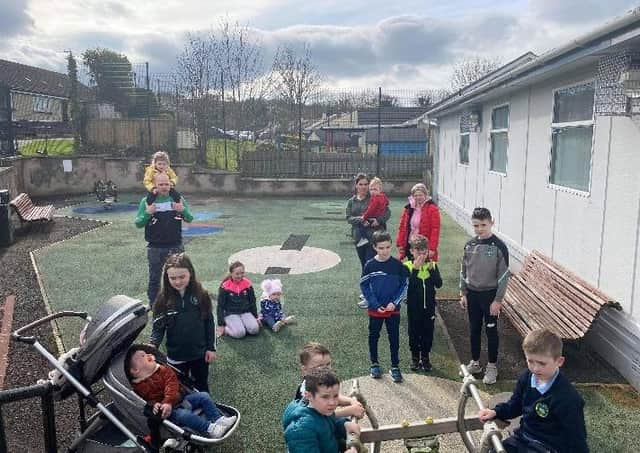 Parents in the north Derry village say their children should have access to a nearby, quality play park with structures for toddlers and older children.
Over two hundred parents have signed the petition frustrated that their children are forced to play on busy public streets.
A spokesperson said: "We feel the lack of play facilities for our children has had a hugely negative impact on our community, especially throughout this pandemic.
"There are pages upon pages of research to show the importance of play for a child's physical and mental health development.
"This along with a play park providing a medium for social interaction and contributing positively to community life, shows how vital play facilities are and always have been.
"Therefore our question to the council is why, for numerous years, has our community been neglected?
"Furthermore we believe our children's human rights have been ignored and local government have failed them badly."
A spokesperson for Causeway Coast and Glens Borough Council told the 'Journal' the local authority was aware of the concerns in Greysteel.
"A play park provided by Causeway Coast and Glens Borough Council is located at St Columba's Walk in Greysteel.
"Council is aware of the community campaign around play provision in the village and is actively looking at ways to make improvements to this facility," the spokesperson said.
Parents complain, however, that the St. Columba's Walk play park is small and suitable mainly for younger children.
Furthermore it is not currently accessible, they say.
They have vowed to continue to campaign for better play park provision on a par with that enjoyed in other areas of the council.