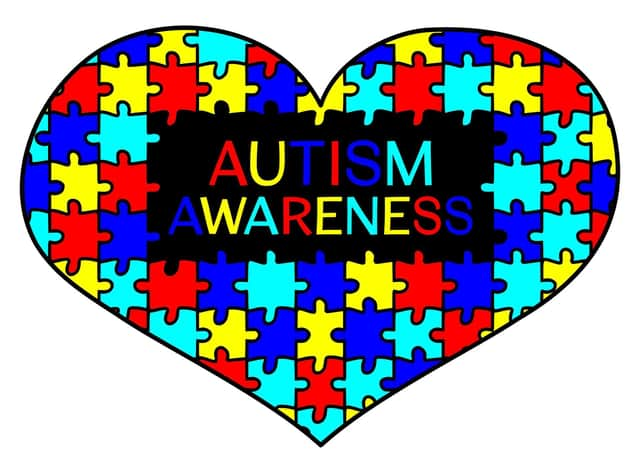 Prevalence is higher among boys and among children in deprived areas.
Boys were also three times as likely to be diagnosed with autism as girls.
The condition is also more prevalent in children in deprived areas.
The number of children diagnosed with autism has risen from 1.2% in 2008/09 to 4.2% in 2019/20, despite the number of overall pupils remaining static.
Health Minister Robin Swann today published 'The Prevalence of Autism (including Aspergers Syndrome) in School Age Children in Northern Ireland 2020.'
The figures contained in the report have been extracted from the Northern Ireland School Census collected by the Department of Education.
The report states: "The need to develop and improve health and social care services for people of all ages who are affected by autism (including Asperger Syndrome) has been apparent for some time.
"In order to provide effective services, knowing the incidence and prevalence of this condition is clearly important. This report aims to show the prevalence of autism amongst children of compulsory school age (4–15 year olds at the start of the school year)."
Key findings are that the estimated prevalence of autism within the school aged population in Northern Ireland was 4.2% in 2019/20.
There was a significant difference in the estimated prevalence rates of autism between the genders, with males (6.4%) three times more likely to be identified with autism than females (2%).
Cities and towns in NI have a statistically significant higher prevalence rate of autism than the rural population.
Using the NI Multiple Deprivation Measure (MDM) ranking, in 2019/20 the rate of autism in the most deprived MDM decile was 38% higher than the Northern Ireland average.
In 2019/20, 14% of children identified as having autism did not have any special educational needs. Of those with special educational needs, 64% were classified at Stage 5 of the Special Educational Needs (SEN) Assessment.
Autism is a developmental disability that influences a person's ability to communicate and relate to other people.
It is a spectrum condition, meaning that while all people with autism will have similar problems, overall their condition will impact them in different ways. Some people may be able to lead fairly independent lives while others will require a lifetime of specialist support.
Asperger Syndrome is a similar condition to autism; however these children do not generally experience the same language and learning disabilities associated with autism. They are more likely to have difficulties in the areas of social imagination, communication and interaction.