Studio 2 working with Derry bonfire builders to document culture and develop creative skills
A youth worker is urging young bonfire builders in Derry to help document the culture in a new film.
11th Aug 2020, 1:30pm
- 2 min read
Updated
11th Aug 2020, 2:26pm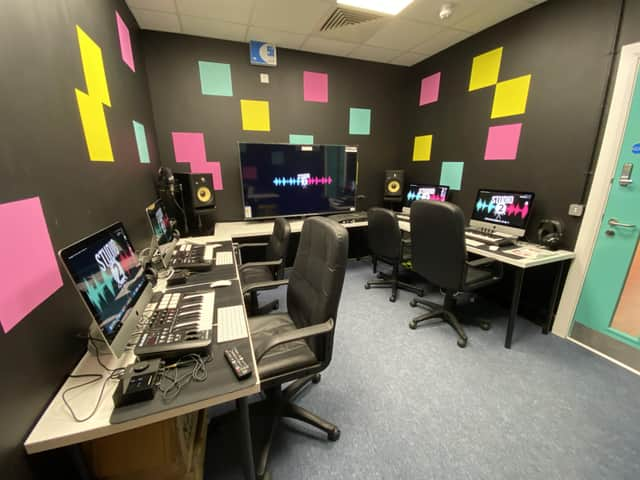 Gary Curran, better known as one half of electronica duo the Japanese Popstars, wants teenagers from republican and loyalist backgrounds to help tell the story of traditional pyres in their own words.
Mr. Curran is leading the Greater Shantallow Community Arts, Flames of Passion Voice of Our Youth Project 2020, and says the creative process will be led by the bonfire builders themselves at GSCA's Studio 2.
"We are aiming to create a documentary film that gives a real and truthful perspective around the bonfire culture and to allow for the young people to have their say," he explained.
The project is funded by the Executive Office, the Education Authority Together: Building a United Community and Housing Executive Community Cohesion scheme.
Mr. Curran says it will provide young people with the chance to hone skills they already possess.
"For me, these planned intervention projects for young people are a necessity for the community. Young people involved in building bonfires already have the skills to document their actual activities on social media, and in many ways they are proud to share it.
"We are hoping to guide them and to encourage more skills development for pathways to employment, but also allow them to tell their side of the story without any prejudice or coming at it from any angle. A lot of people know the community impact and even the young people are very aware too. They know the negative knock-on effects.
"This is just an opportunity for them to engage in something they might never have done before and realise they do have the skills," said the music producer.
The focus of the project will be placed firmly on the ability of the young people while attempting to get an insight into their perspectives.
"There is an actual artform to building that bonfire if you go down and look at the structure.
"They are already creating. They are already organising. They are already documenting," he said.
The funders for the project are the Executive Office, Education Authority T:Buc and Housing Executive.
To get involved contact Gary Curran at Studio 2 on 02871358750 or email [email protected]