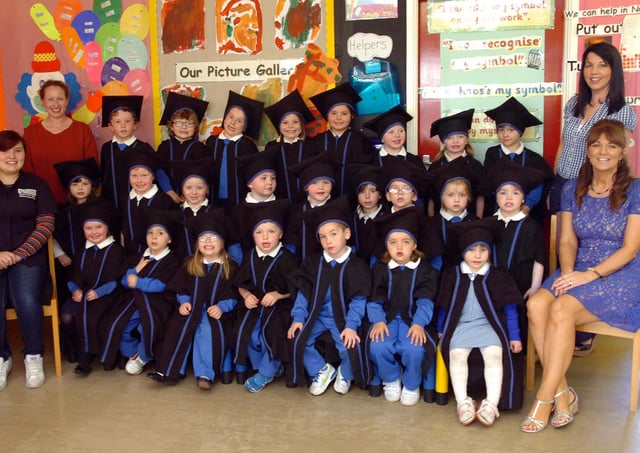 Children from Termoncanice Primary School Nursery pictured at their graduation ceremony with staff members, seated from left, Lauren McLaughlin and Ann Marie Diamond, teacher. Standing are Hilary Hargan, left, and Nuala McDermott. (3105PG69)
Termoncanice Primary School in 2013 - a story told in 84 pictures
Whether learning, welcoming relatives to the school or excelling on the sports field, the children of Termoncanice Primary School had a very active year in 2013.
Saturday, 10th July 2021, 12:28 pm
As part of our weekly wander through the primary school archive, we've put together this slideshow of photographic memories. We hope you enjoy it.