10,233 Derry alcohol abuse admissions - including for overdoses - prompt renewed call for detox centre from Aontú's Emmet Doyle
New figures from the Western Trust show there were more than 10,000 admissions to Altnagelvin Hospital due to alcohol abuse over the past five years.
Friday, 19th March 2021, 12:47 pm
The admissions, which included hospitalisations as a result of severe alcohol poisoning and overdoses, occurred between January 1, 2016, and August 31 last year.
There were 10,233 admissions to the Derry hospital over that period.
The problem was more acute among men with 6,962 male admissions and 3,271 female admissions over the period. Alarmingly, the problem has been getting progressively worse with 2,157 admissions in 2016, 2,181 in 2017, 2,205 in 2018 and 2,225 in 2019.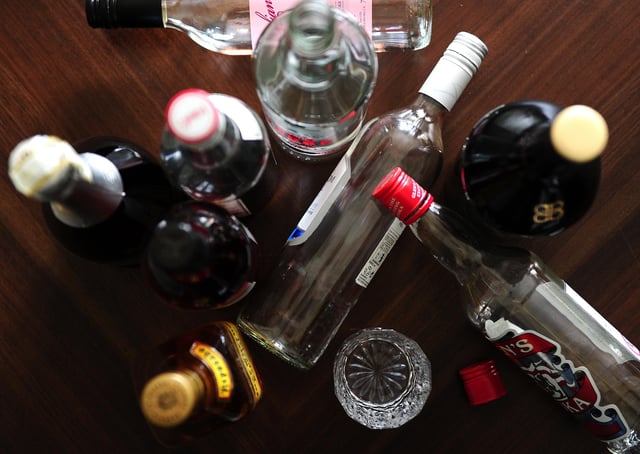 Figures are only available for the first eight months of last year but show that there had been 1,465 admissions in total by the end of August.
Aontú Councillor Emmet Doyle, who obtained the details by way of a Freedom of Information request, said the figures were shocking and underlined the need for a detoxification centre in the city.
"10,000 people have been admitted to Altnagelvin as a result of alcohol abuse including overdose in what is a relatively short period of time – an indication of the need for services such as a detox centre in our city and district," he said.
"The number of admissions is increasing year on year, with 2,225 being admitted in total in 2019. We've long known that problems arising from drink are at epidemic levels in the city alongside drug abuse, and it's our responsibility to provide those services needed in a holistic manner. That's why I passed a motion in Council about the need for a detox centre and declaring a mental health emergency," he said.
According to the data, there was one admission for every ten people in Derry over the five year period or around one in fifty per year.
Colr. Doyle said: "There can be no ambiguity, Derry needs a detox centre as part of its support for those in need. No-one can tell me that these statistics, as well as those we already know, don't point to the need for this service."
The Ballyarnett councillor said he would continue to support the campaign for a detox centre that gained renewed impetus when young Derry woman Tamzin White recently spoke out about the loss of her mother, Louise, from addiction.
"I will keep engaging, alongside Tamzin White, with decision makers within the Health Service and political institutions to deliver what is now an essential service that we cannot afford to fail on," said Colr. Doyle.