Abortion services suspension by Western Trust 'an answer to prayer' believes DUP MLA Thomas Buchanan
DUP MLA, Thomas Buchanon, believes the recent suspension of abortion services by the Western Health and Social Care Trust (WHSCT) came about as a direct result of an act of divine intervention.
Monday, 26th April 2021, 5:07 pm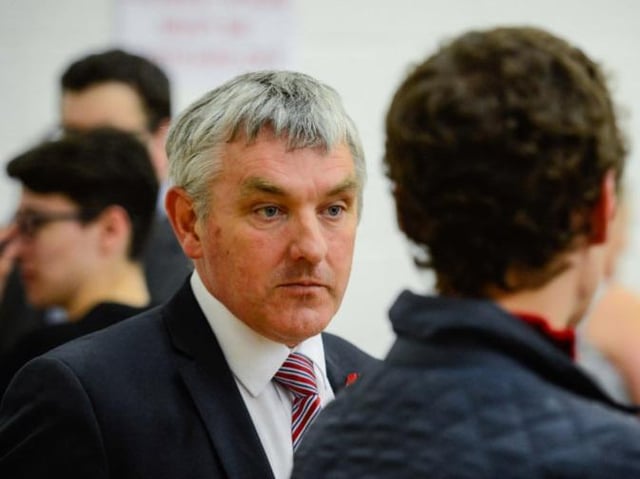 DUP MLA for West Tyrone, Thomas Buchanan.
All health and social care trusts in Northern Ireland are now legally required to provide early medical abortion services.
Mr. Buchanan made the remarks during Health Minister Question Time in Stormont on Monday afternoon.
"I wholeheartedly welcome the suspension and believe it is an answer to prayer," said Mr. Buchanan.
"I will continue to pray that it will remain in suspension, unable to open again.
"I have to say it is of extreme concern that there are still those in this house who are constant advocates and cheerleaders of the premeditated murder of children through abortion," Mr. Buchanan added.
The incident was first raised in a question to Health Minister, Robin Swann by Green Party MLA for North Down, Rachel Woods.
Minister Swann replied saying he was unable to confirm how long abortion services would be suspended in the WHSCT area but added: "it is my understanding that efforts are ongoing to put additional staff in place as soon as possible and to resume provision of an EMA (Early Medical Abortion) service with the minimum of disruption".
On Friday, the WHSCT announced it would "no longer deliver early medical abortions due of staffing issues".
"The Western Health and Social Care Trust have had to temporarily pause the delivery of the Early Medical Abortion Service," a statement from the WHSCT said.
"Referrals for this service can no longer be accepted from 5.00pm on Friday April 23, 2021 until further notice.
"The trust requires additional nursing and medical support in order to deliver this service and are actively exploring all options in respect of this.
"The trust apologises for any concern this may cause and can assure the public that we are continuing to work towards minimising any disruption this will cause in the interim period."