Air quality: time for Derry to clean up its act
Foyle MLA Sinead McLaughlin says Derry has Northern Ireland's worst air pollution. It can result in premature deaths and various types of cancer. She says it is time for radical changes.
Published 28th Oct 2020, 15:04 BST

- 4 min read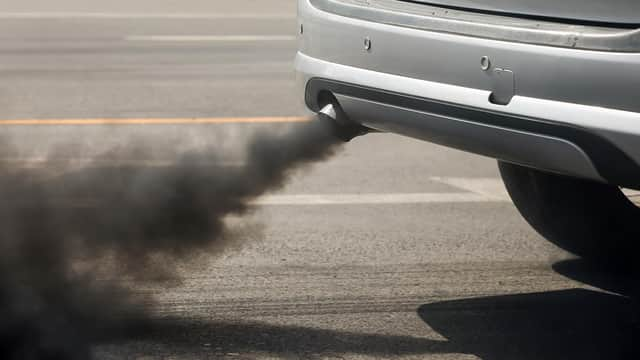 Air quality is a serious problem in Derry, which has Northern Ireland's worst air pollution, writes Sinead McLaughlin.
Derry, in recent years, also had the most areas of any NI council district requiring air quality improvement.
The World Health Organisation observes: "There is robust scientific evidence indicating that exposure to air pollutants can affect human health in a variety of ways, ranging from subtle biochemical and physiological changes to severe illness and death." Impacts include respiratory and cardiovascular illnesses and lung cancer. The release of particulates – from solid fuel burning and diesel engines, in particular – is associated with stroke, heart disease and lung cancer. Air pollution is estimated by the European Heart Journal to be responsible for 800,000 premature deaths per year in Europe.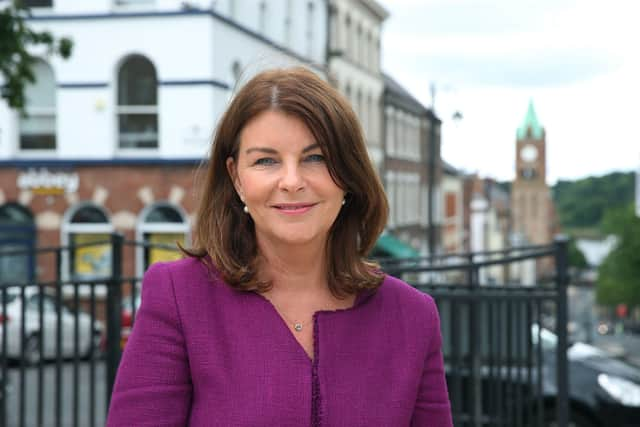 Derry was the only city or town in Northern Ireland listed by the World Health Organisation, in a study in 2016, found to have exceeded the WHO air pollution limit of 10 micrograms of fine particles per cubic metre. Derry had an estimated 11 micrograms, making it one of the worst 29 urban centres in the UK for particulate matter in the air.
Benzo[a]pyrene (BaP) releases in the city, as monitored by DAERA at Brandywell, are the highest recorded anywhere in NI. In 2016, these exceeded the EU legal limits, which themselves are weaker than the level advised by the WHO. BaP is a hydrocarbon released by wood and coal burning and via vehicle emissions and is targeted in legislation because of its high toxicity.
BaP emission levels in Derry are higher than in urban areas in Britain and in line with those of heavy manufacturing sites, such as aluminium, steel and coke plants. The problem is so severe that a specific action plan was developed by the UK government and DAERA, in association with Derry City and Strabane District Council, to address BaP levels in Derry. Solid fuel heating has caused significant particulate releases in the Rosemount area of Derry, especially when cold weather coincides with low wind, causing weak particulate dispersal. Derry was one of three monitored sites in NI in 2017 to breach the UK target for Polycyclic Aromatic Hydrocarbons (PAH), a mix of carbons and hydrogen produced from solid fuel burning, oil burning and vehicle emissions. Exposure to PAHs is linked to cardiovascular disease, poor foetal development and skin, lung, bladder, liver and stomach cancers.
Three locations in NI in 2017 breached the NO2, nitrogen oxide, EU legislative target of 40 micrograms per square metre. Northern Ireland is the only UK nation in which ammonia emissions increased over recent years. These are linked to respiratory and cardiovascular illnesses. NI has yet to complete its action plan to deal with ammonia releases. The UK's National Atmospheric Emissions Inventory cites ammonia emissions as a significant factor in high particulate levels.
A report published for the North-South Ministerial Council concluded that "air pollution is the largest contributor to the burden of disease from the environment" on both sides of the border. There is clear evidence that this problem is particularly acute in Derry. Life expectancy for both women and men is lowest in Northern Ireland's two largest cities, Belfast and Derry. Moreover, in Derry, deaths are more commonly associated with the respiratory illnesses that are linked with poor air quality. There is already clear – and growing – evidence that air quality and airborne pollution are significant factors affecting the severity of Covid-19 infection and its mortality rate.
Monitoring in NI is carried out for a range of pollutants - including particulate matter, nitrogen oxides and sulphur dioxide - but campaigners have argued that this monitoring, and in Derry specifically, is insufficient given the air quality problems. Greater monitoring is essential in order to tackle problems and improve outcomes. We need to establish a policy framework that argues for improved air quality in Derry and is consistent with that across NI.
Core principles established in the SDLP's energy strategy include: support for renewable electricity generation, eg wind; eliminate use of fossil fuels; move towards cleaner air; prioritise elimination of coal burning for domestic heat and commercial use; create an all-island energy market; support the electrification of transport, and use of hydrogen, reducing and then eliminating the use of the internal combustion engine.
Other core principles are: monitor and act on breaches of clean air quality; tackle the trade in dirty coal; act on a cross-border basis; extend Ireland's smoky coal ban into NI.
Local objectives might include: designating the whole urban area of Derry as a smoke control zone; major reduction in particulates from solid fuel burning and vehicles; reduction in carbon emissions; reduction in nox emissions; improve monitoring of emissions - eg PM2.5 and other particulates - to enable improved performance management.
* co-ordinate action with councillors;
* oppose continued use of Bay Road as coal storage and processing area, potentially via compulsory purchase of units and move towards more socially positive use;
* review road use, promoting cycling, walking, public transport;
* support legal action against breaches of legal requirements;
* work with statutory bodies in Republic to act against cross-border coal trade;
* conduct research and undertake monitoring to determine if coal on market locally meets existing legal requirements;
* require the council to initiate action on existing breaches of minimum standards of air quality;
* lobby DAERA on the unintended impact of the Going for Growth strategy in increased ammonia emissions;
* promote awareness that poor air quality is a factor in Covid-19 vulnerability, as well as a range of other ailments and diseases, and has an impact on health services;
* increase the regulation and control of the retail coal market;
* campaign for a unified carbon tax on both sides of the border;
* DCSDC to partner with local housing associations to promote a programme of retrofitting older social housing based on the principles of the Green New Deal; * propose to Assembly that PM2.5 emissions are monitored across NI;
* propose a new Clean Air Act for NI;
* require council planning applications to consider the impact on air quality and the UK's obligations to achieve a net zero economy.