Covid-19 impact: GP bashing 'isn't good for morale'
A Derry doctor has jumped to the defence of GPs after a surge in virtual appointments during the Covid 19 pandemic was met with a barrage of criticism.
14th May 2021, 11:57am
- 2 min read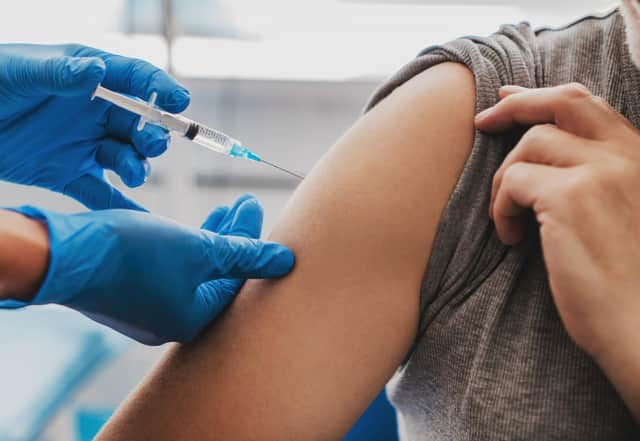 Doctors have been extremely busy during the Covid pandemic.
The number of online appointments conducted by GPs soared over lockdown as medical practices changed the way they operated to curb the spread of Coronavirus.
Where previously most appointments were conducted face to face, during the height of the lockdown that figure fell dramatically. However, despite the recent easing of restrictions, many patients say they are still battling to see family doctors in person.
"It amazes me that you can now get a haircut, go shopping, go to the pub but you can't get a doctor's appointment,' one fed-up patient recently complained in an email to this newspaper.
Many local GPs have been bearing the brunt of frustrations among patients about delays to care as a result of the global health crisis.
Derry doctor Paul Molloy who is also a member of the Western Local Medical Committee, says practices are aware of the complaints and "we are listening to them".
He told the 'Journal': "I appreciate our service is more difficult to access at present. It is a service and I am always mindful that it must be responsive to our users."
Dr Molloy says GPs and their staff have been working flat out for the past year and longer.
"As a result, the levels of physical and mental exhaustion are higher than usual. It's worth adding that detrimental stories from some of our elected representatives, followed by targeted harmful and personal comments on social media, cause a definite worsening of morale."
Dr Molloy says that, despite the "much improved situation", medical practices still need to ensure people do not have Covid-19 symptoms before they are invited for face to face appointments.
"I, myself, much prefer face to face appointments and I am doing at least half my surgeries again using this method," he said.
Dr Molloy says that, as things stand, surgeries are currently still working in the same way as they have been during the pandemic.
"We have employed the phone more and used video consults. We have been provided with funds allowing us to get extra phone lines as I appreciate the increased use of phones has made it difficult for patients to ring us, if needed.
"In the near future, it will be important that we ask the public and GPs what type of primary care service they'd like going forward.
"It's clear that some people like remote consults while others much prefer a face to face consult.
"It may well be that a mixture of methods is the answer."
Dr Molloy, who is based at Abbey Medical Practice, urged people to be patient as the situation develops and to continue following the health guidelines as regards Covid-19.