NHS: We're in a very difficult place and it will continue - Dr Black
The ongoing level of Covid cases here remains an area of concern, writes Dr. Tom Black.
14th May 2021, 12:11pm
- 2 min read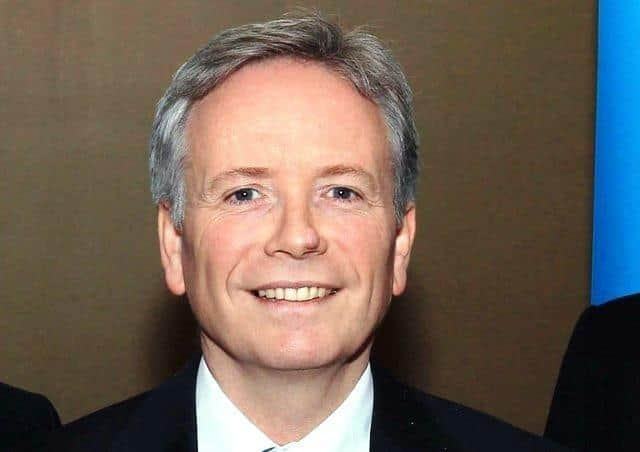 Dr Tom Black.
While, thankfully, fewer older people are getting very sick with Covid-19, it is still something that can make even young people very unwell. As a GP, I am also increasingly seeing patients who are being affected by 'long covid', a condition that comprises a host of different ailments, all of which can have a very debilitating effect on patients' long-term health. Long Covid appears to be more common in younger females and we're seeing a number of doctors who cannot return to work because of this.
I know lockdowns have been very difficult for everyone, both in terms of mental health and economically, but we really need to continue to drive the numbers here down. Our position close to the border presents additional challenges and a joined up approach from both jurisdictions is needed urgently. We will have to deal with outbreaks of infection over the next few months and there's a particular concern about virus variants from India and we may need to give booster vaccines against these mutations in the Autumn.
Covid-19 has been extremely challenging for our health service. We were not in a good position going into the pandemic and it has exposed some of the flaws in our health system in terms of not enough staff, both doctors and nursing staff, and too few beds. What it has proved, though, is that change can happen; services have been delivered differently and the decisions necessary to do this were taken swiftly. We now need to harness that energy to make more changes to how healthcare is delivered.
Doctors in general practice and in hospitals are working much harder than ever before because of Covid and the backlog in other work; many need a rest to recover from stress and burnout. The health service will do its best to see those patients with greatest need such as children, older people and patients with cancer but we will all have to be patient when accessing the NHS as we're in a very difficult place and will continue to be for the next year or more.
Dr Tom Black is a general practitioner working in Derry. He is also chairperson of the BMA in NI.