COVID-19 Vaccinations – you will be contacted you when it's your turn
The COVID-19 vaccination programme is underway with over 185,000 doses administered to healthcare workers, care home residents and those aged over 80 and over.
Published 27th Jan 2021, 11:54 BST

- 2 min read
Updated 27th Jan 2021, 12:14 BST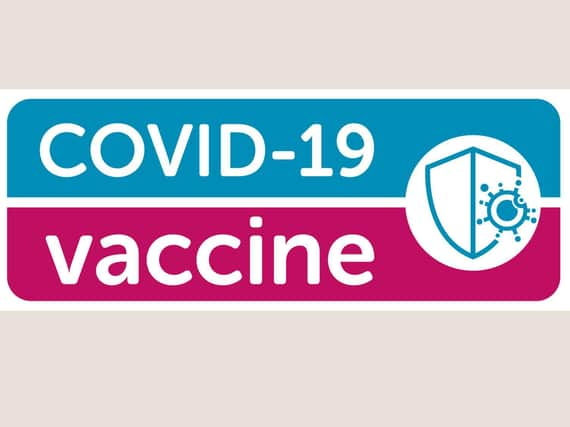 Healthcare teams are working very hard to vaccinate everyone in order of priority and you will be contacted you when it's your turn. Those at greatest risk of catching the disease and suffering serious complications from COVID-19 are being offered the vaccine first.
The Department of Health has published the phased plan for Northern Ireland's COVID-19 vaccination programme which closely follows the prioritisation list recommended by the Joint Committee for Vaccination and Immunisation (JCVI).
The programme will be progressed by offering vaccination in order of age; to those who are clinically extremely vulnerable and to those with an underlying health condition. The rate of progress from one phase to the next will depend on the availability of vaccines which are supplied as part of UK-wide arrangements.
Patricia Donnelly, Head of the Northern Ireland COVID-19 Vaccination Programme, Department of Health, said: "This is the biggest vaccination programme we have ever seen and, hopefully, ever likely to see. It is a huge logistical exercise which means it is not without its challenges and frustrations but we will get there and we will do so thanks to the skills, commitment and enthusiasm of the vaccinators both in General Practice and at Trust level.
"Everyone is equally determined to vaccinate as many people as possible as quickly as possible. We have enough supplies to vaccinate all 80 year olds and over and will be making a start on those aged 75 years and over. As things currently stand we do not have enough vaccine to complete all 75 year olds and over but we expect that to change in the very near future with deliveries of vaccines expected within the next week."
Vaccination progress throughout the world is completely dependent on vaccine supply so this is not a situation which is unique to Northern Ireland.
Ms Donnelly concluded: "My message to everyone is, please bear with us. We will move as quickly as supplies permit. We all have to be patient so please wait to be advised when it's your turn."
Until you are invited for vaccination it is still vitally important to continue preventing the spread of coronavirus by following the public health advice of keeping your distance from others, wearing a face covering when it is required and washing your hands often. Thank you for your patience and support while you wait your turn.